Magento 2 Implementation
William Henry
Trellis developed a custom multisite Magento 2 site that supports both B2B and B2C with a complex Microsoft Dynamics GP Integration.
Project Brief
William Henry is a high-end creator of pocket knives, jewelry, and other accessories. William Henry earned its fame for creating exclusive and award-winning pocket knives and transforming the archetype of all tools into a superb piece of functional jewelry. Their collection has expanded into more accessories and continues to redefine the industry today. They are used by major actors and personalities around the world.
William Henry was on a legacy Magento 1 website that needed to be completely revamped on Magento 2. They needed a complex integration to Microsoft Dynamics GP and two sites, one for B2C and one for B2B. The B2B experience was different from B2B and more built around quick ordering and reordering. Their B2C site needed a design refresh and revamped experience.
Platforms
Magento
Services
Design
Development
Integrations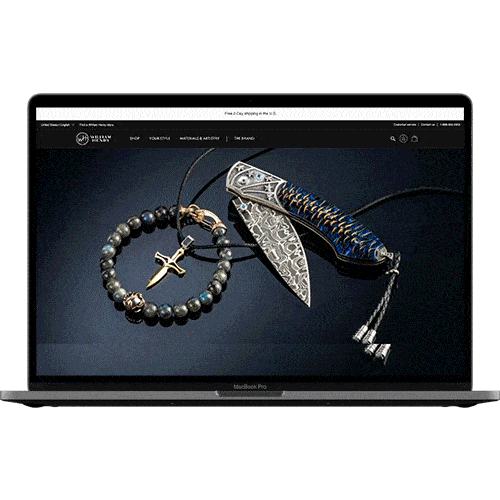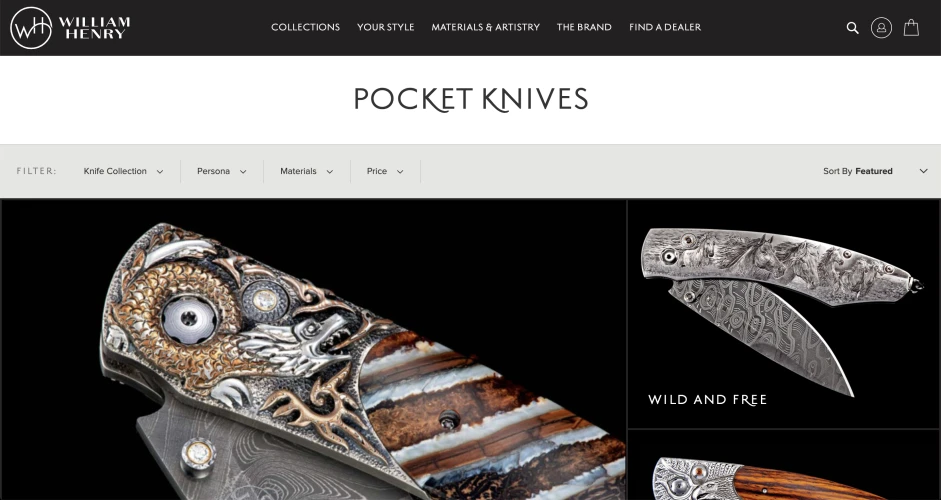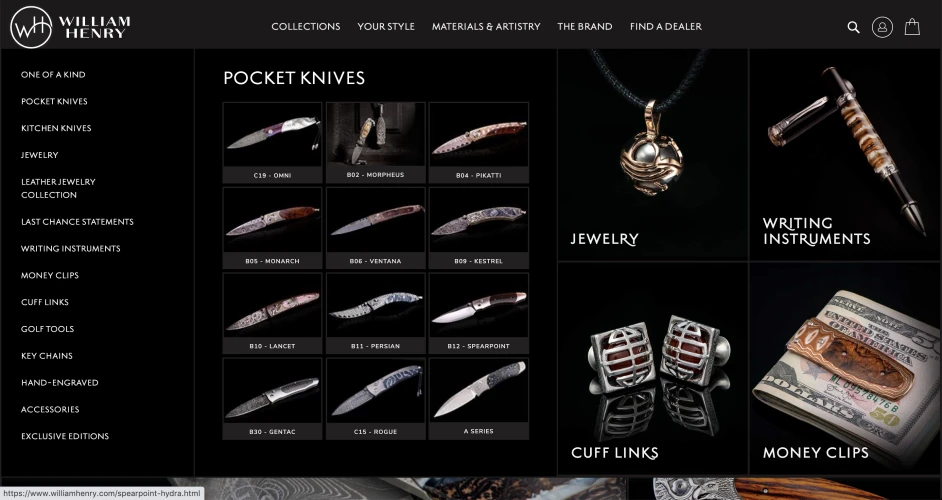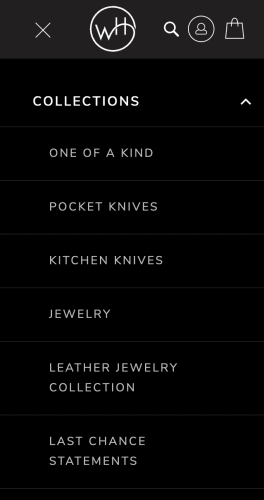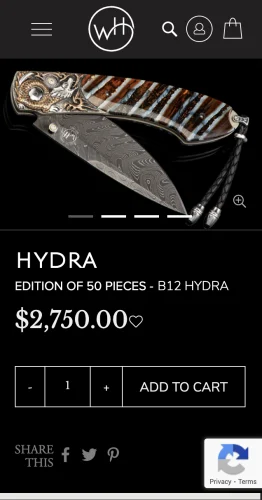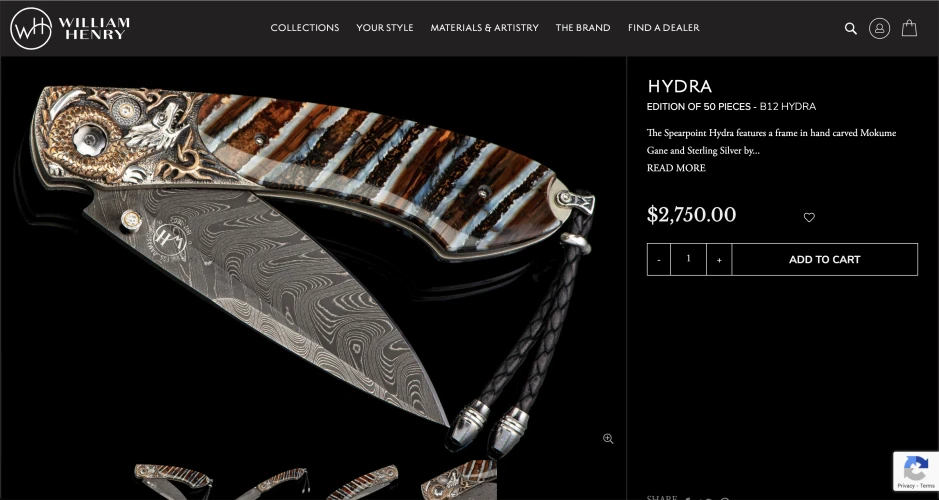 Results
Trellis worked with William Henry to design a brand new B2C and B2B website on Magento 2 that would better capture their leading brand and high-end product lines. We also brought in Celigo, as an iPaaS solution, to help with the Microsoft Dynamics GP integration. Trellis implemented Celigo and the complex data workflows needed to integrate Microsoft Dynamics and Magento for B2B and B2C on Magento so that William Henry could have a much more modern integration.
The new William Henry site features a new mega menu design, a custom category page with custom filtering, and a custom product detail page. We also integrated 4Tell to automate product discovery and related products. There is also a dealer finder to find local dealers of the product. The site also has Avatax and other modern functionality to automate processes like sales tax. William Henry continues to work with Trellis to innovate on their new Magento website.
View Project