BigCommerce Design & Migration
Lux Bond & Green
Trellis developed a custom BigCommerce site that integrated with Adaptive ERP/POS system and transformed the LBG buying experience.
Project Brief
Founded by Morris A. Green nearly 125 years ago, Lux Bond & Green Jewelers has been dedicated to offering truly extraordinary diamonds, jewelry, watches and gifts for the home since 1898. Morris first operated his fine jewelry business via a horse and cart, repairing and selling gold and silver jewelry and objects as well as pocket watches and gold eye frames on the streets of downtown Waterbury Connecticut. He soon later opened up his first brick and mortar location and the family run business has been growing throughout New England ever since.
Just like the jewelry business itself, the former LBG website was completely homegrown and custom developed. The homegrown system had been running for 30 years and Lux Bond & Green, like many other jeweler competitors, leveraged an ERP solution called ACR for product data. However, these two systems did not communicate which created much needless friction.
Their old system for order management and order fulfillment was handled manually which was very cumbersome for the internal team to retrieve inventory from their many store locations and then manually communicate with the customers with shipping information. Also, since their site was fully custom, making any updates or improvements to the site was nearly impossible. The combination of these two systems created much headache and inflexibility for the LBJ team and the technical debt was becoming too much to handle internally.
It was time to make a change and so LBJ approached the Trellis team for help with revolutionizing their eCommerce strategy and infrastructure.
Platforms
BigCommerce
Services
Design
Development
Hosting
Integrations
Marketing
Strategy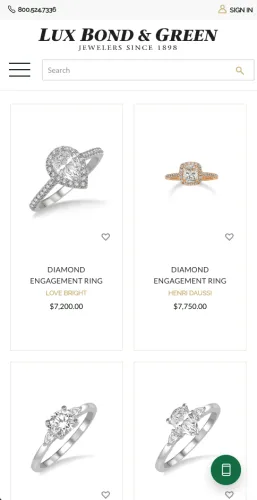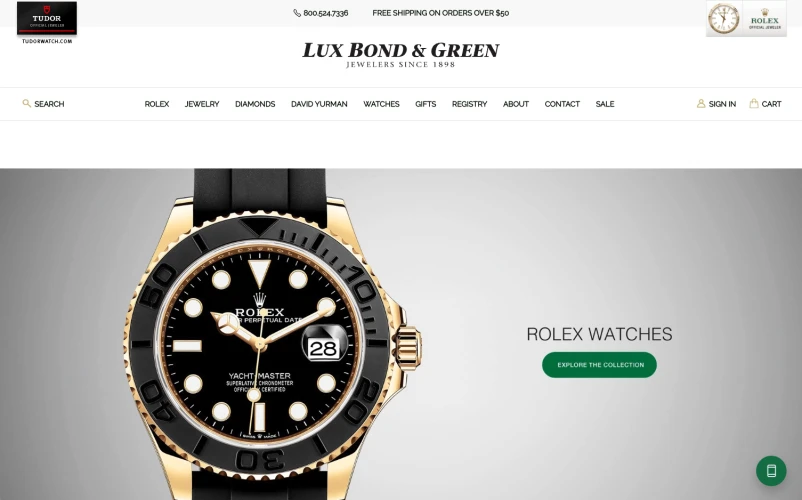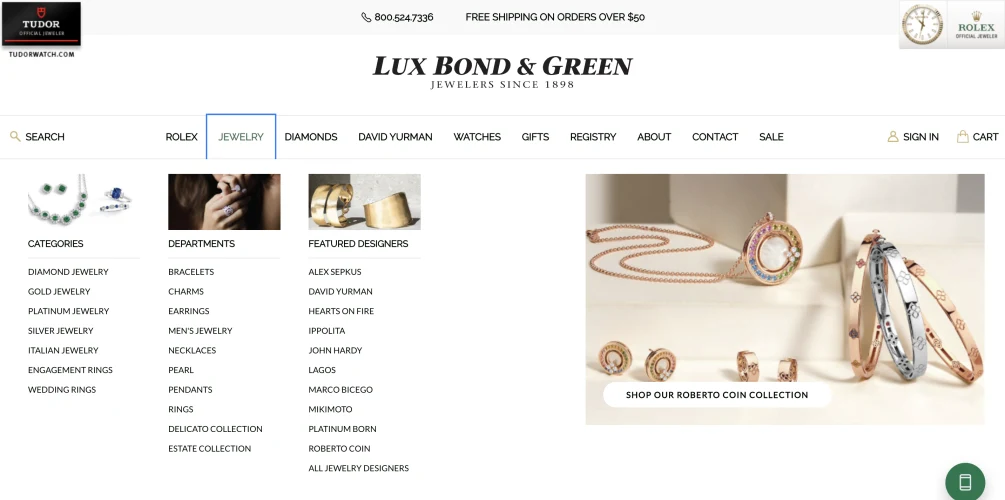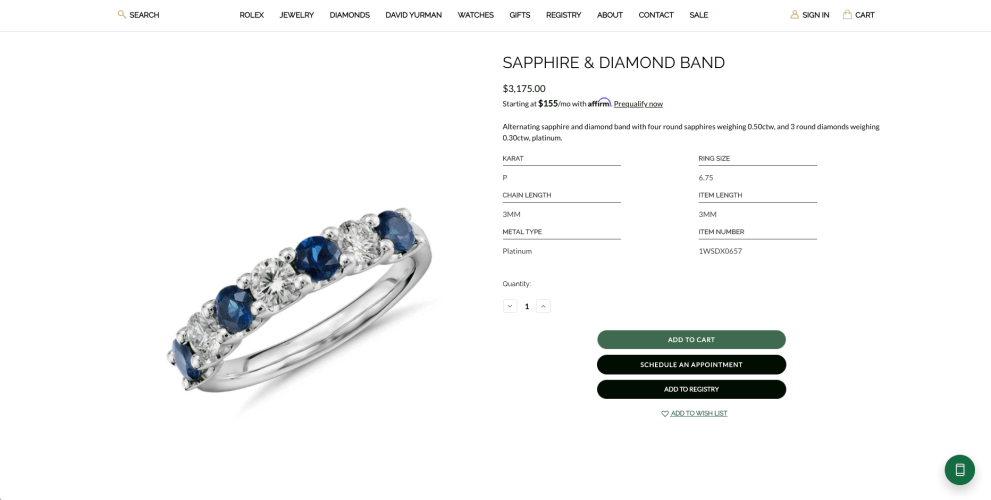 Results
As part of Lux Bond & Green's digital transformation, we significantly lowered their technical debt, re-imagined & designed their customer journey & site UX, and delivered an infrastructure that is manageable, flexible, and scalable ready for future growth and improvements. After some strategic conversations, we mutually decided that BigCommerce would be the optimal eCommerce solution to house their new online storefront. Similarly, a new ERP/ POS system called Adaptive was implemented as well which only added further complexities to the build.
Not only did we have to migrate the product data from the old ERP into the new one, but we also needed to integrate the system to dynamically feed the new ERP data into BigCommerce. In order to effectively execute upon this, we installed an iPaaS solution (iPass.com) to communicate data back and forth between BigCommerce and their new ERP/POS Adaptive.
Other cool features include installations of iFrames for two of their largest product partners Rolex and Tudor meaning that Rolex product data is being dynamically pulled from Rolex.com and displayed on the LBG website. This allows for greater product enrichment, product merchandising, and enhanced inventory management.
We are also rolling out a custom diamond finder that will pull product from the GIA database which includes a selection of millions of diamonds and gem varieties. This tool will help customers find the perfect fit quickly and easily from anywhere in the world and allow them to then ship the diamond and have it cased in LBG settings.
Lux Bond & Green now has a future-forward site that reduces manual processes and delivers an enhanced customer buying experience across all touch points. Now the LBG in-store locations and online business are integrated to outperform the competition. The newly installed duo of BigCommerce and Adaptive ERP will allow the LBG team to focus on product procurement and marketing as they enter a new phase of growing the business.
View Project