Project Brief
When Susan, Frances, and their mother, Lee Gravely, took their first trip to Italy in 1983, they fell in love with the Italian culture. During their stay at the San Pietro Hotel in Positano, they went to lunch and found themselves captivated by the hotel's colorful, handcrafted dinnerware. The next day they arranged to meet the artisans at a nearby factory in the town of Vietri sul Mare. As they watched the artisans paint, glaze, and fire each piece by hand, they were inspired to share the treasure they had discovered. The Gravelys returned home with an array of pieces with mixed patterns all related to nature. The collection would become known as Campagna, VIETRI's flagship dinnerware.
Vietri was a company that needed help completely revamping their eCommerce business. They needed an easy to use platform that could scale and meet their needs executed quickly and on budget. They did not have a huge team and needed someone that could work closely with their main point person.
Platforms
Shopify
Services
Design
Development
Integrations
Marketing
Strategy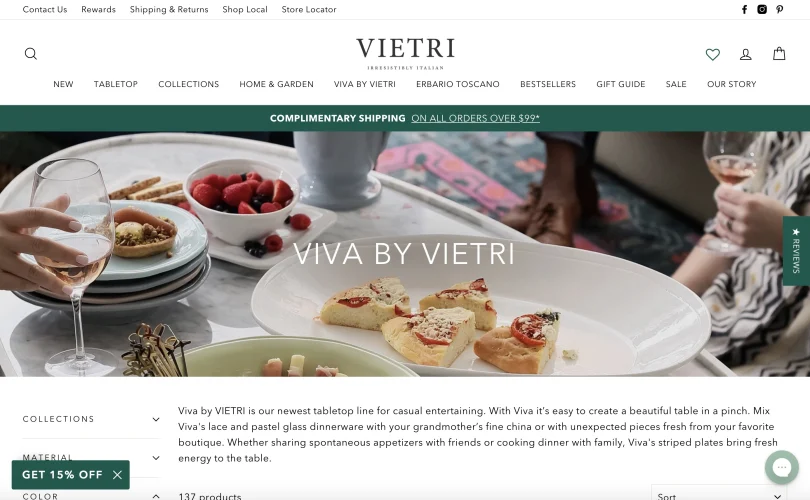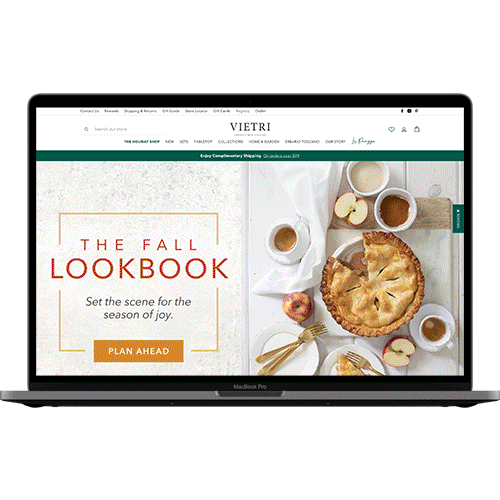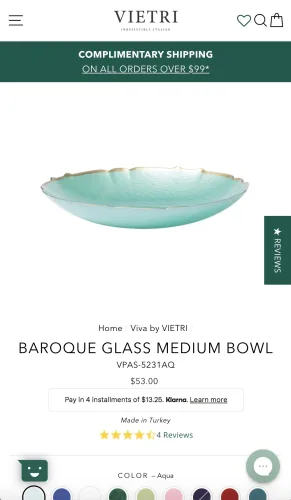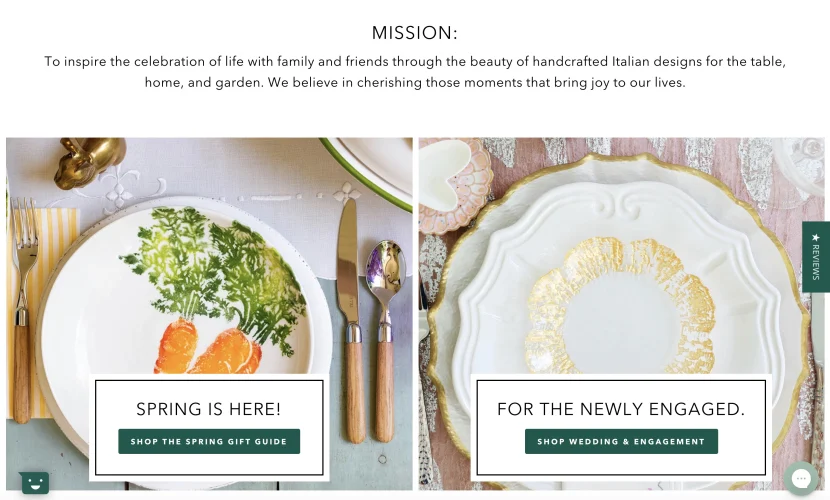 Results
Trellis implemented Shopify Plus with an SAP integration. The client supported the build in tandem with Trellis, meaning the client did as much work as we did saving huge costs for the client under our guidance and supervision / training. We implemented many features like my Registry, Yotpo, Nosto and Customized a prebuilt theme to save costs.
View Project
"I just wanted to drop you a quick note to let you know how incredible a job your team has done for VIETRI in the last 6 months. We couldn't be happier with the build. Your teams' work and project management are impeccable. It's truly been a pleasure to work with Trellis in launching and growing our new e-commerce platform."
- Domenick Cimino
eCommerce Manager at Vietri