BigCommerce Redesign & Implementation
SusieCakes
Trellis developed a custom BigCommerce site that integrated Toast POS for BOPUS across 27 in-store locations plus Buy Online Local Delivery via Grubhub.
Project Brief
SusieCakes' founder, Susan Sarich, grew up in Chicago, where she was called Susie by her two beloved grandmothers, Mildred and Madeline. Every day, Susie would come home from school to enjoy her grandmothers' company over a glass of milk and a fresh baked treat. These family memories and family recipes inspired the launch of SusieCakes Bakery back in 2006 and the business has been spreading across the West Coast ever since. With over 27 in-store locations across California and Texas, Susie's bakeries built up a vast customer fanbase that was growing fast, but SusieCakes had ambitions to share their delicious treats with the rest of the nation and launch nationwide fulfillment.
For a modern brand, the old SusieCakes buying experience was quite limited. First, the look and feel of the website did not match the playful, joyful, fun, & delicious brand that Susie was able to convey in-store. Additionally, if west-coast based customers wanted to place an online order, they were redirected to the POS system Toast to complete checkout there.
Toast POS was the system SusieCakes used to connect all 27 bakeries and allow customers to make orders online, but customers were forced to leave the SusieCakes domain and checkout natively on Toast. This rigid system inhibited rich product merchandising and disabled the ability to talk about the quality of the ingredients or better guide customers through path of purchase. Not only did Toast present challenges on the branding side, but the POS system also limited scalability in terms of being able to ship and fulfill orders nationwide.
SusieCakes was in dire need of a strategic partner that could help transform the regional bakery into a recognized national bakery juggernaut and so they came to Trellis.
Platforms
BigCommerce
Services
Design
Development
Hosting
Integrations
Marketing
Strategy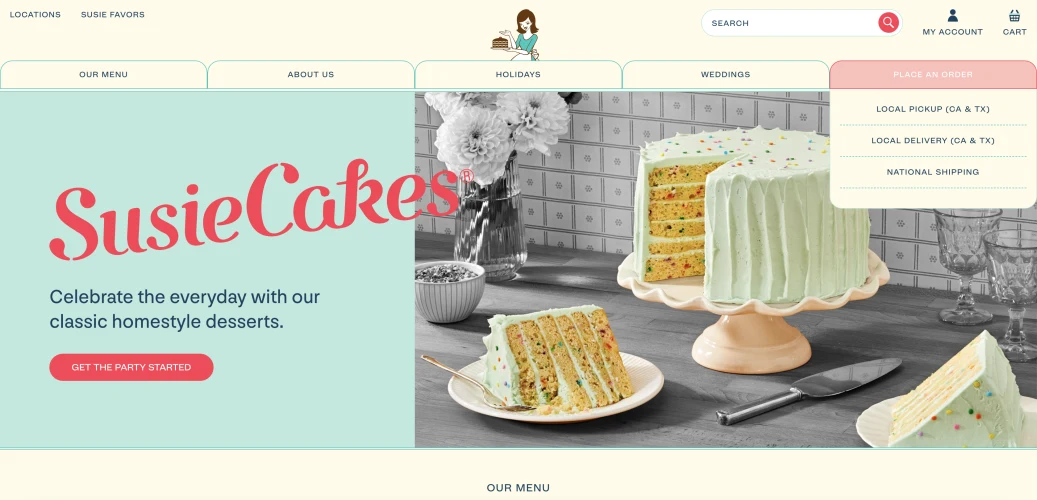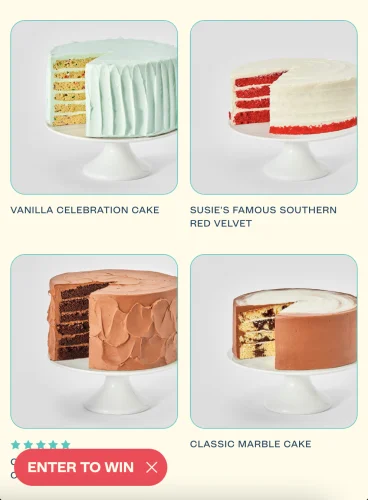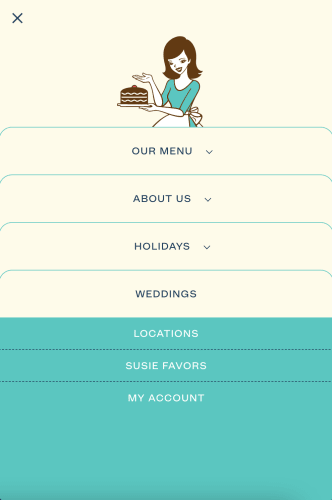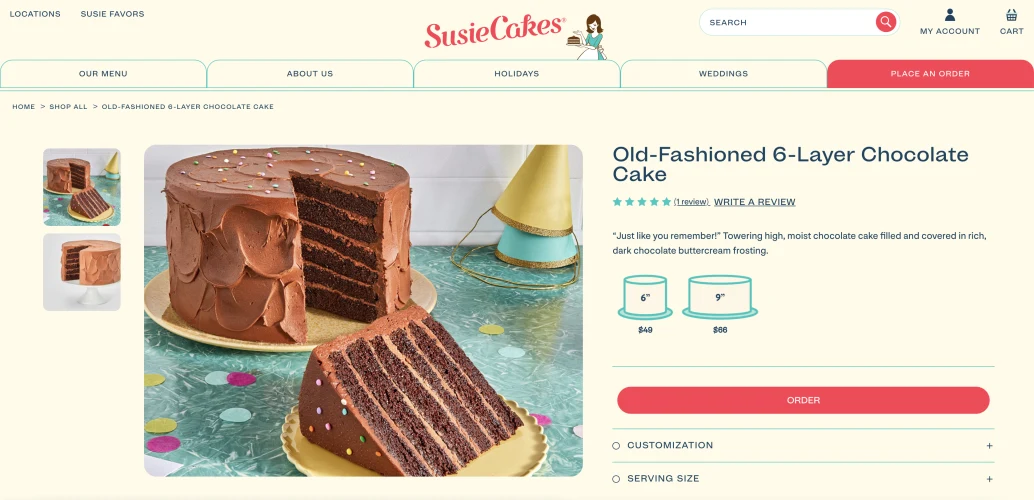 Results
SusieCakes relied on Trellis' strategic consulting team to help find a platform that could handle their needs and scale with them over time, re-imagine their customer experience, and fulfill 3 main website goals: 1) Sell products nationally 2) Integrate Toast for BOPUS (Buy Online Pick Up In-Store) across all 27 brick & mortar locations 3) Integrate GrubHub for localized delivery from any store location.
The end result was truly innovative and the first of its kind on BigCommerce. The re-imagined web experience better reflected the SusieCakes brand while seamlessly integrating BOPUS across 27 store locations, nationwide shipping, and the first ever Toast integration housed into BigCommerce. On top of that, SusieCakes is the first BigCommerce site that allows for Buy Online Local Delivery via Grubhub.
SusieCakes' digital transformation with Trellis has disabled any geographical limitations and allowed them to spread the SusieCakes gospel nationwide. Trellis was able to fully upgrade the web experience without causing any disturbances or change in process on the brick and mortar side. In store employees did not have to learn any new processes as they still receive BOPUS orders through the Toast system.
The SusieCakes project demonstrated how powerful a web experience can be when you work on a scalable platform like BigCommerce and have a team of eCommerce expert strategists like Trellis to roadmap and implement the blueprint to launch. SusieCakes opened up new revenue streams and has already seen immediate ROI on the principal invested for the transformation project. This was a Major Win for all three teams: SusieCakes, BigCommerce, and Trellis!
View Project