Project Brief
Mother Dirt evolved into what it is today because we're cleaner than ever, have more products than ever, yet a growing number of us have sensitivities, allergies, and other skin issues. They sought out to solve this problem by providing this first ever Ammonia-Oxidizing Bacteria (AOB) based cleaning solutions that naturally keep our skin healthy. Now you can finally have healthy skin products that won't harm your body!
Mother Dirt had built a homegrown WooCommerce solution that was becoming more and more difficult to manage by the day. It was getting them by but was not a proper way to scale the company. They needed a scalable eCommerce solution to grow into the future with massive ambitions. They needed subscription, Netsuite integration, and many other complex features that required a solution that was flexible to meet their needs.
Platforms
Magento
Services
Design
Development
Integrations
Strategy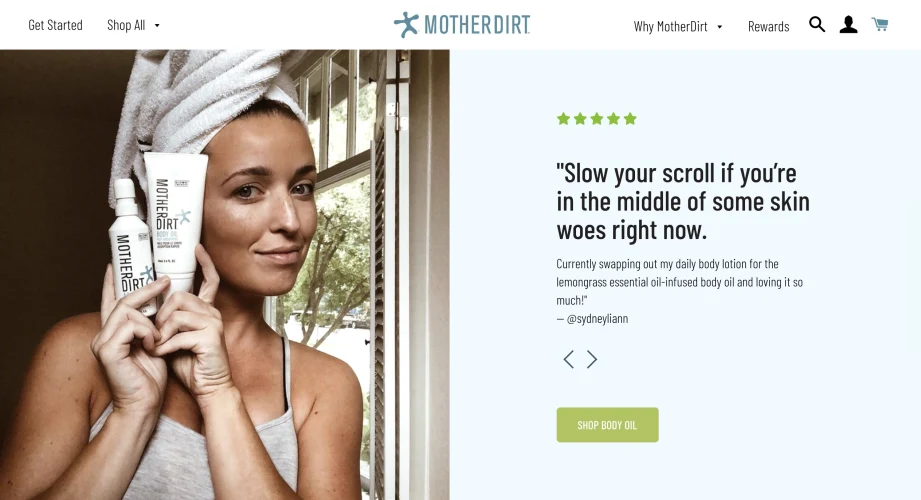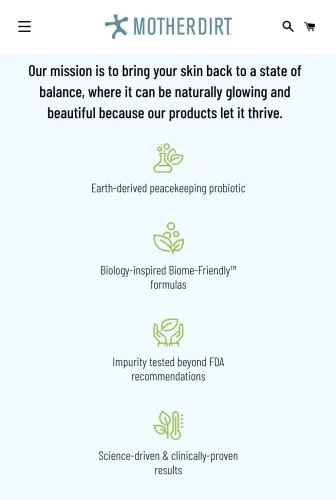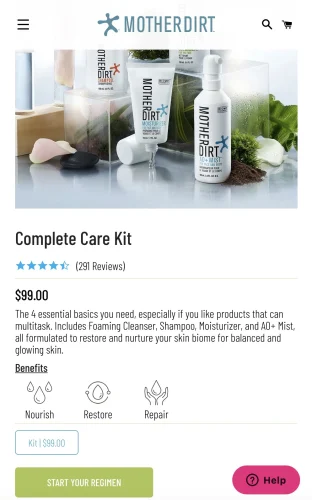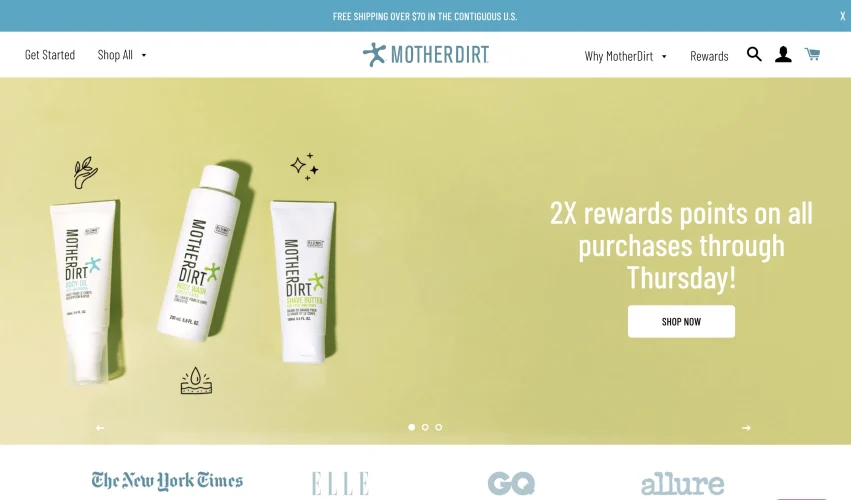 Results
Trellis implemented Magento Commerce Cloud Edition in order to provide a more scalable infrastructure for Mother Dirt. Trellis worked hand in hand with their team to become one unified team in order to execute all necessary functionality such as the blog, the Yotpo integration, Netsuite integration, complex shipping rules and more. We also worked hand in hand to ensure there is a post launch plan in place to quickly launch new features as soon as they are ready.
View Project