CASE STUDY
I & LOVE & YOU
Trellis worked with I and Love and You to develop a strong roadmap to migrate to a more scalable infrastructure on Shopify Plus.
Project Brief
Roof roof! For all the animal lovers out there, I and Love and You has you covered. Whether you're a first-time owner or you've had canine and kittens all your life, you know your four-legged friend needs and desires quality food and treats – because all pets are good pets. Designed to be natural and healthy, our pet food and treats are completely grain-free and offer an array of nutrients to promote a happy life. Your cats and dogs will be supported inside and out − from digestion to coat. So prepare for wagging tails and salivating tongues.
However, it wasn't all wagging tails and salivating tongues for the I and Love and You brand. As they began to scale, their antiquated backend infrastructure was the weakest link causing too many issues to withstand over the long haul. I and Love and You needed a trusted agency partner that could guide them through the eCommerce landscape and deliver a complete Shopify migration with all desired data migration, manipulation, and functionalities.
Platforms
Shopify
Services
Design
Development
Integrations
Strategy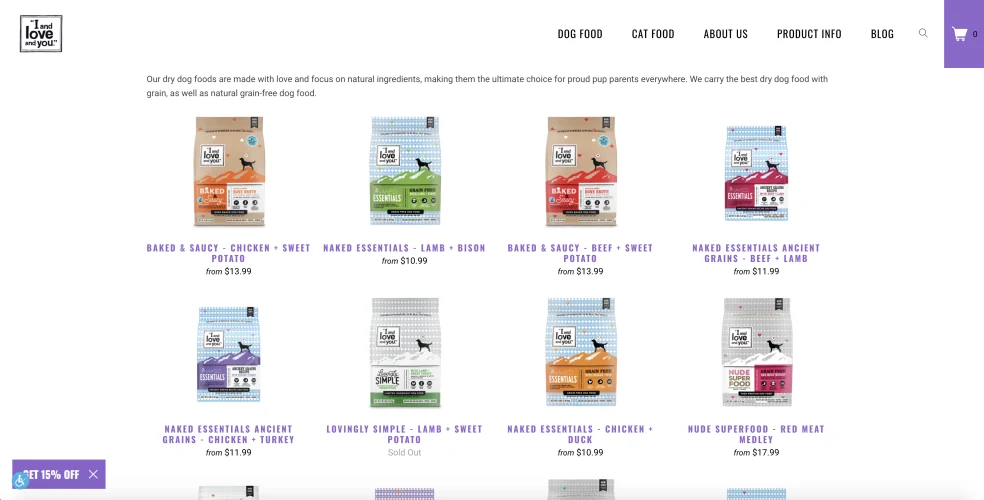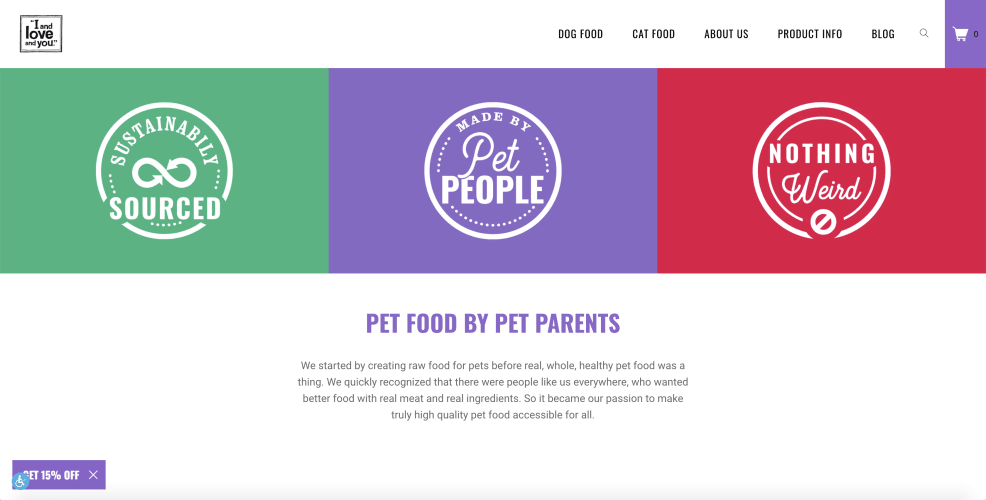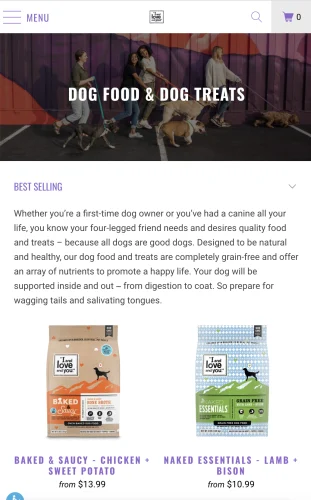 Results
Trellis executed the complex migration to take the eCommerce operations of  I and Love and You to the next level. Trellis took the brand to Shopify Plus and added site-wide search, customer accounts, mini menu, email, announcement bars, and more in order to optimize the browsing experience.
I and Love and You can now scale quickly and cater to the growing needs of their customer base. The quality of the site now matches the brand, which is leaving their customers happy, but the pets even happier.
View Project