CASE STUDY
CABBAGE PATCH KIDS
Project Brief
Even if you weren't a child of the 80's who treasured a yarn-haired Cabbage Patch Kid (that your parents probably waited hours in line at the toy store to buy – it was definitely the "it" toy of the era), you certainly know someone who did. Cabbage Patch Kids are an icon of childhood nostalgia and a legacy brand that remains relevant and beloved decades after they were born.
Although you may not find Cabbage Patch Kids in every local toy store today, the brand's e-commerce presence is strong and hugely popular among its customers. However, over the years, the e-commerce site had become dated: it wasn't mobile-friendly, had no search engine optimization or sitemap, and its Magento platform was increasingly difficult for staff to manage.
Platforms
Shopify
Services
Design
Development
Strategy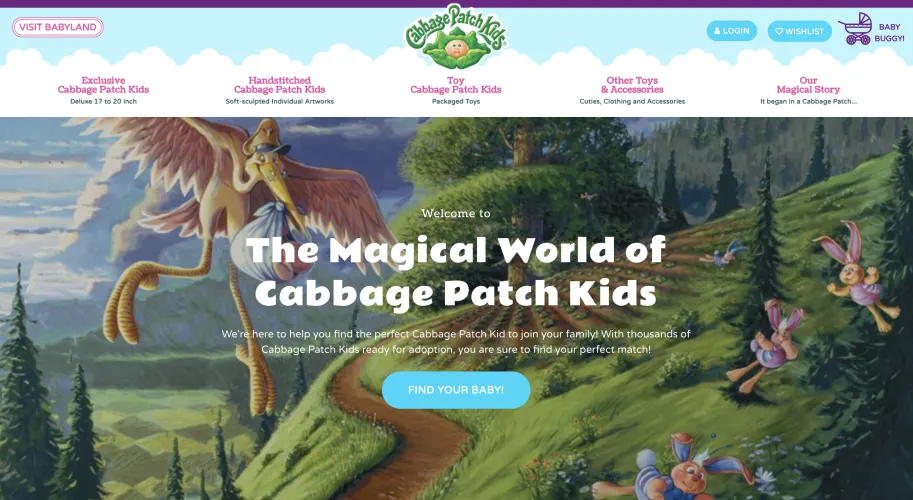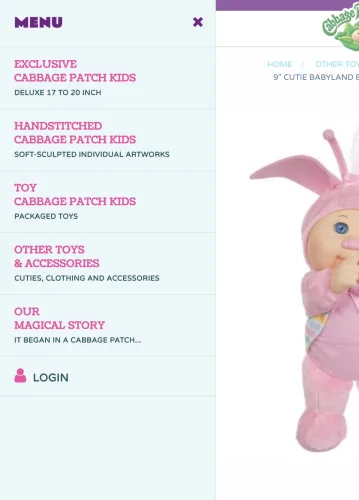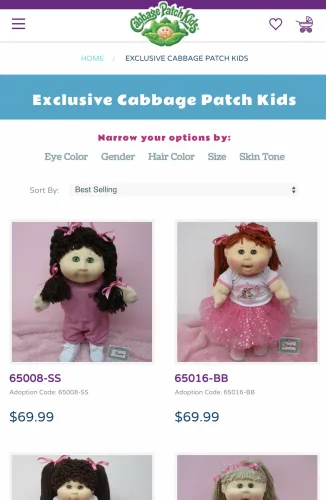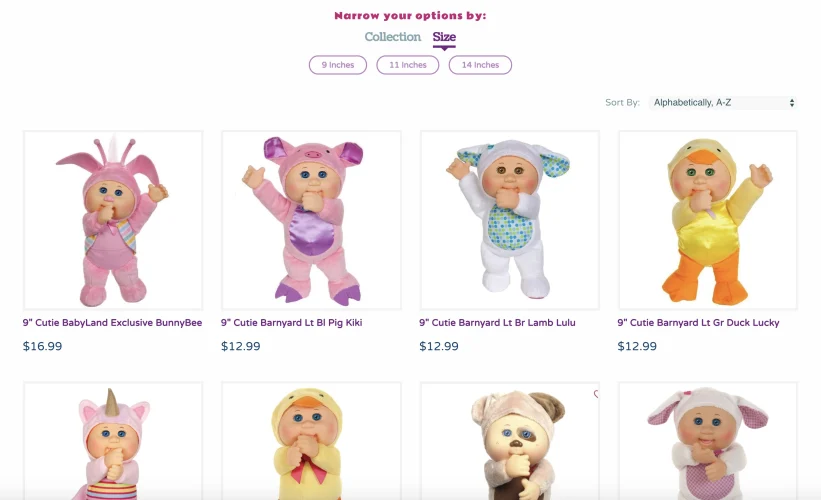 Results
We migrated the site from Magento to a simpler platform, Shopify, in order to help the company streamline eCommerce. The three-month project just launched in June 2018, and early traffic is already showing the impact that a mobile-responsive site is making. The past site had no mobile functionality at all, and since the new site launched, it's seen 12,000 mobile visitors (and only 4,000 desktop visitors).
View Project