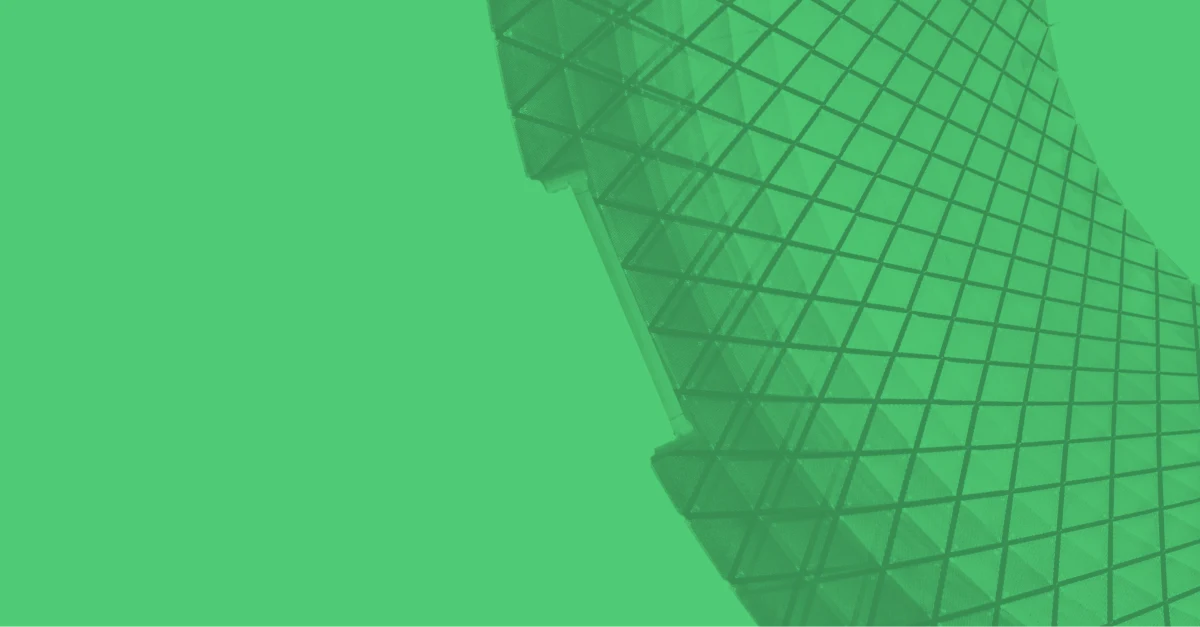 Shopify+ is home to millions of brands, many of which are some of the largest, most recognizable and fastest-growing companies in the world. Shopify's platform garners easy access to eCommerce, but scaling your business into the hundreds of millions isn't as simple as these brands make it seem.
Here is a list of the top brands currently using Shopify as their eCommerce platform of choice. Their online stores transcend a simple theme stand up and demonstrate the importance of working with a top eCommerce agency that understands the nuances of the platforms, technologies, and strategies most valuable to prolonged success in the eCommerce industry.
Check out this list to find out what your brand should be doing to join them at the top.
Allbirds is a New Zealand-based footwear and clothing brand that is renowned for its sustainably sourced wool used in all of its product lines. Allbirds was founded by an ex-professional football player and captain of the New Zealand football team. After he left the pitch, he returned to his business school roots to found his own footwear company and make use of his studies. He recognized the discomfort of traditional leather products and began to seek better pastures on his own. After years of trial and error, AllBirds has grown to become a world-dominant online retailer in the footwear space. Partnerships with Adidas, Steve Madden, and other big-box retailers have only fortified their market position further.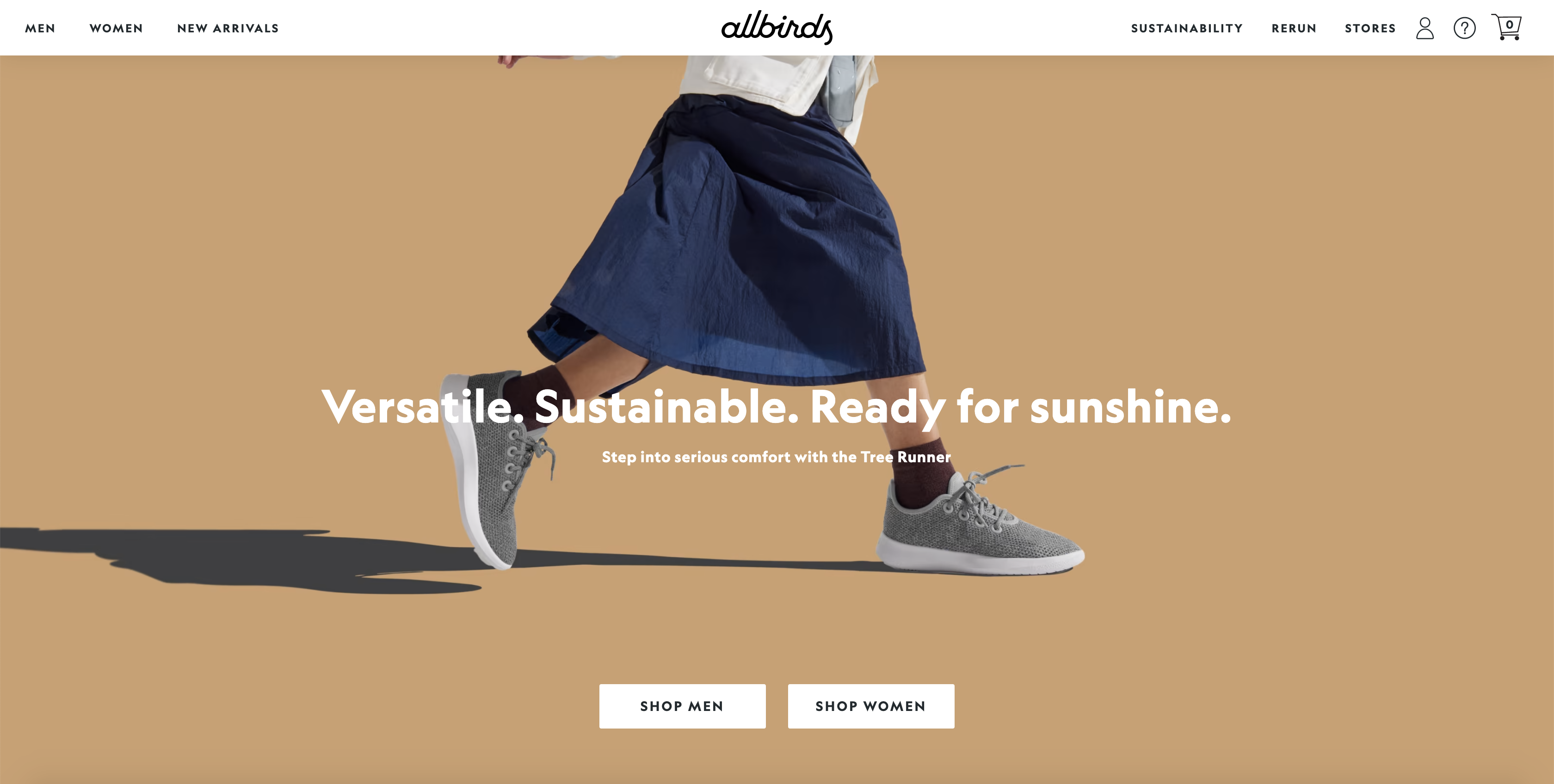 Oatly Group is a Swedish food company that produces alternatives to dairy products from oats. Oatly was formed in the 1990s and has grown tremendously since its inception. Oatly is available in 60,000 retail stores and 32,200 coffee shops but now they have shifted its attention to online distribution through Shopify. Oatly has a range of products including oat milk, ice cream, cold coffee, yogurt substitutes, cooking cream, spread, custard, and mayonnaise. With Shopify+ powering its online store, Oatly has its sights set higher than ever.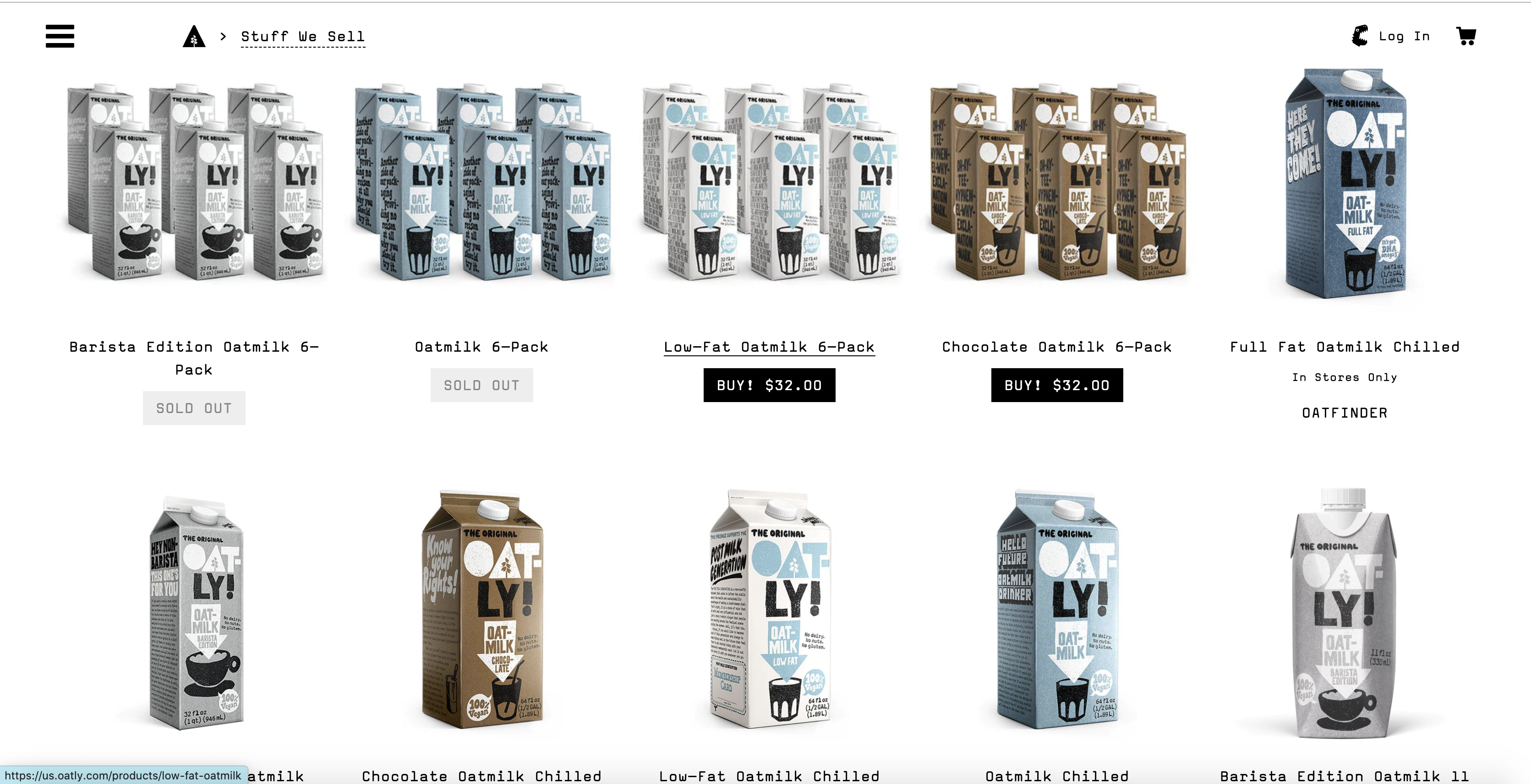 ColourPop Cosmetics, also known as ColourPop, is a cruelty-free American cosmetics brand based in Los Angeles, California. The company was founded in 2014 by siblings Laura and John Nelson. ColourPop products are sold through their Shopify website and at Ulta Beauty. They predominately make products for the eyes, lips, & face. Their brand is known for its affordable pricing (many of its products range in price from $5-$20) and collaborations based on current trends in social media, pop culture, and around the industry.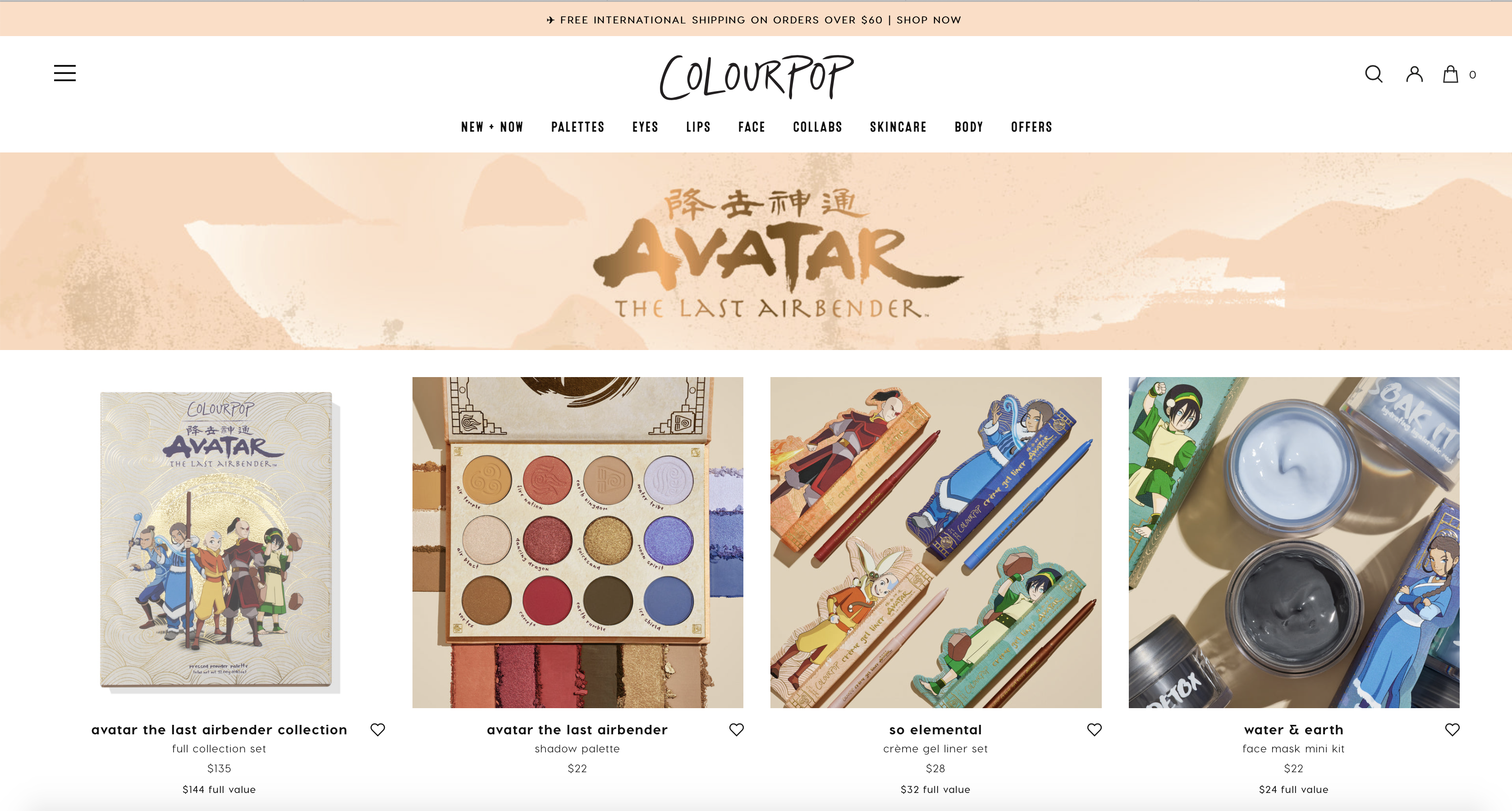 Health & Beauty is one of the largest eCommerce industries and you will find many of Shopify's top performers fall under this category. Jeffree Star Cosmetics is an American cosmetics company founded by internet personality Jeffree Star. Star claims to have invested his life savings to start the company's makeup line in 2014 with an initial three liquid lipstick colors. The company is estimated to sell US$100 million annually and all products are vegan and cruelty-free. The company produces lipsticks, concealers, setting powders, highlighters, lip products, jackets, and mirrors. The company randomly sells mystery boxes on their website, including a mini box, premium box, and deluxe box.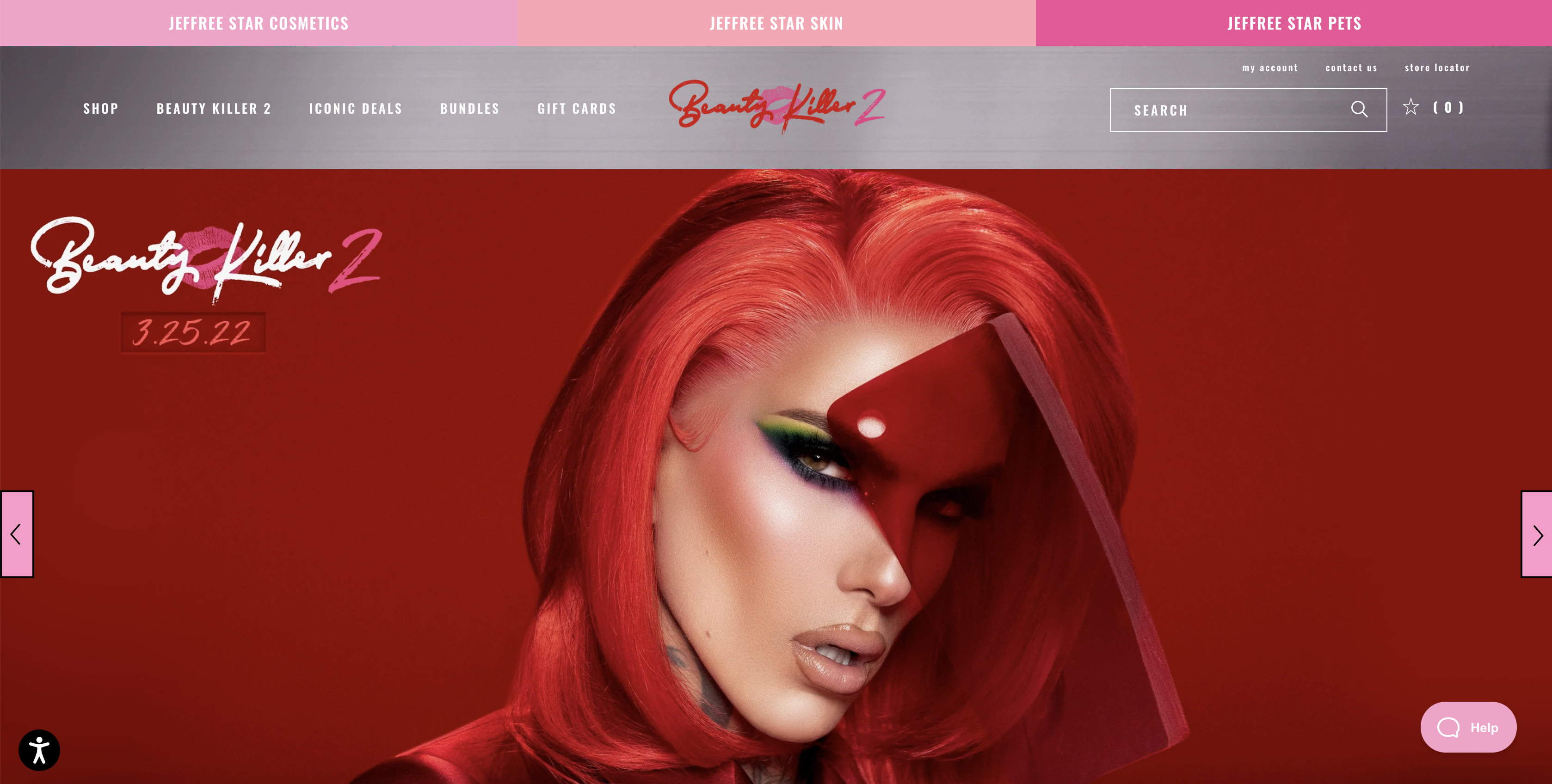 Fashion Nova is an American fast fashion retail company that rose to fame mainly due to Instagram. The company operates mostly online but does have five operational brick-and-mortar locations. The company is known to utilize social media marketing by granting models, celebrities, and other customers receive payments or free clothing in exchange for generating publicity about the company. Fashion Nova recognized the importance of influencer marketing and doubled down on their target market. Fashion Nova has a notorious reputation for producing lower-quality goods, but their revenue speaks for itself.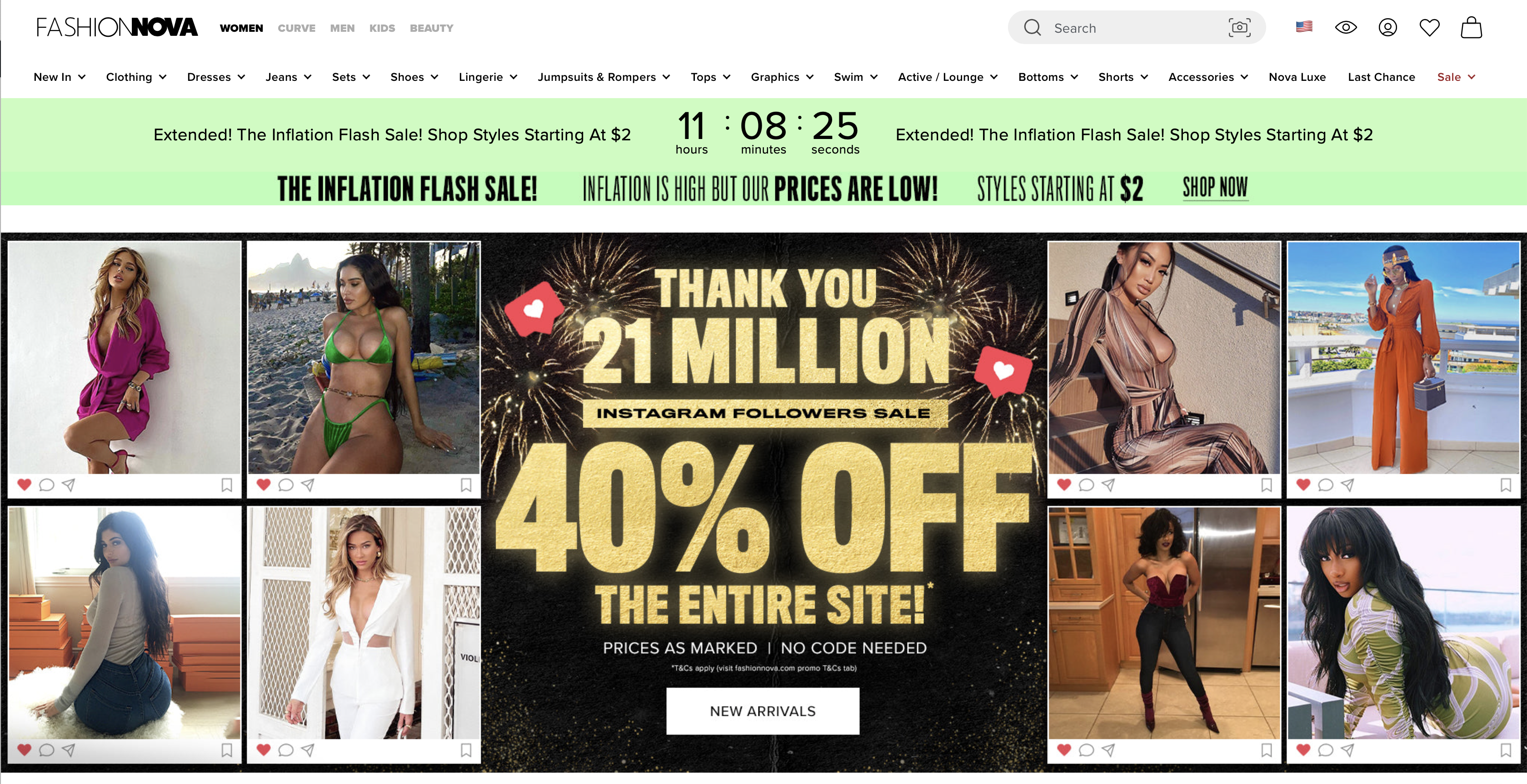 Red Dress Boutique is a women's clothing store located in Athens, Georgia which also sells retail online. Its success was sparked after appearing on Season 6 of Shark Tank where it was offered a $1.2 million investment. RedDress now boasts one of the largest online selections for women's fashion. Their mega menu trumps many of their competitors which makes browsing quick, clean, and easy. Growing D2C women's fashion brands should pay close attention to RedDress in terms of marketing, product selection, and site mapping.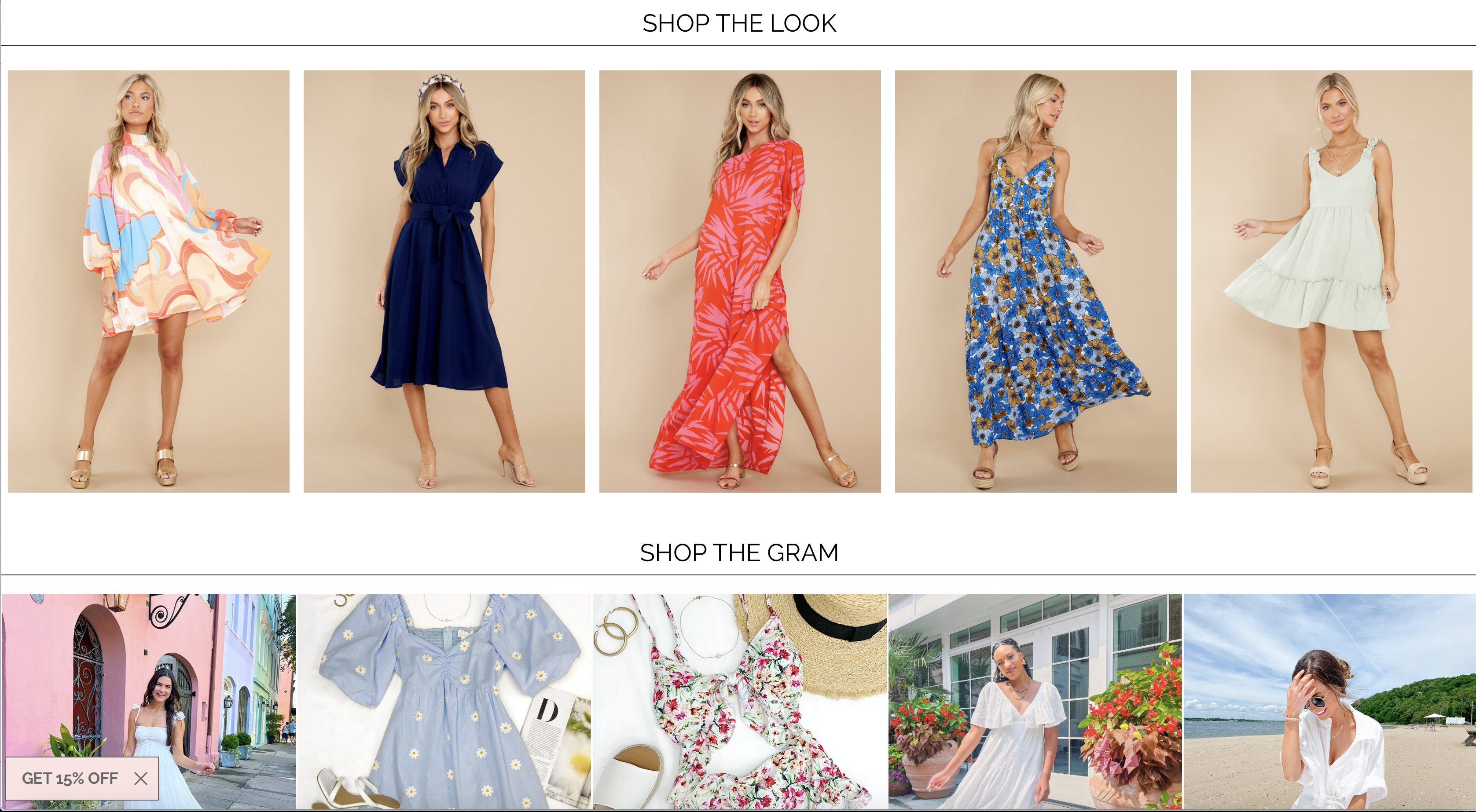 Much like FashionNova, this billion-dollar brand was one of the first to modernize the influencer marketing model. They scaled from a UK garage into a multinational brand with clean product imagery and fitness influencer promotion. They re-platformed to Shopify Plus and doubled their revenue in just 12 months thanks to the more scalable infrastructure designed for eCommerce growth. Gymshark also leverages Shopify's POS system to bring their online experience offline in order to collect payments for merchandise at gyms, tradeshows, and events worldwide.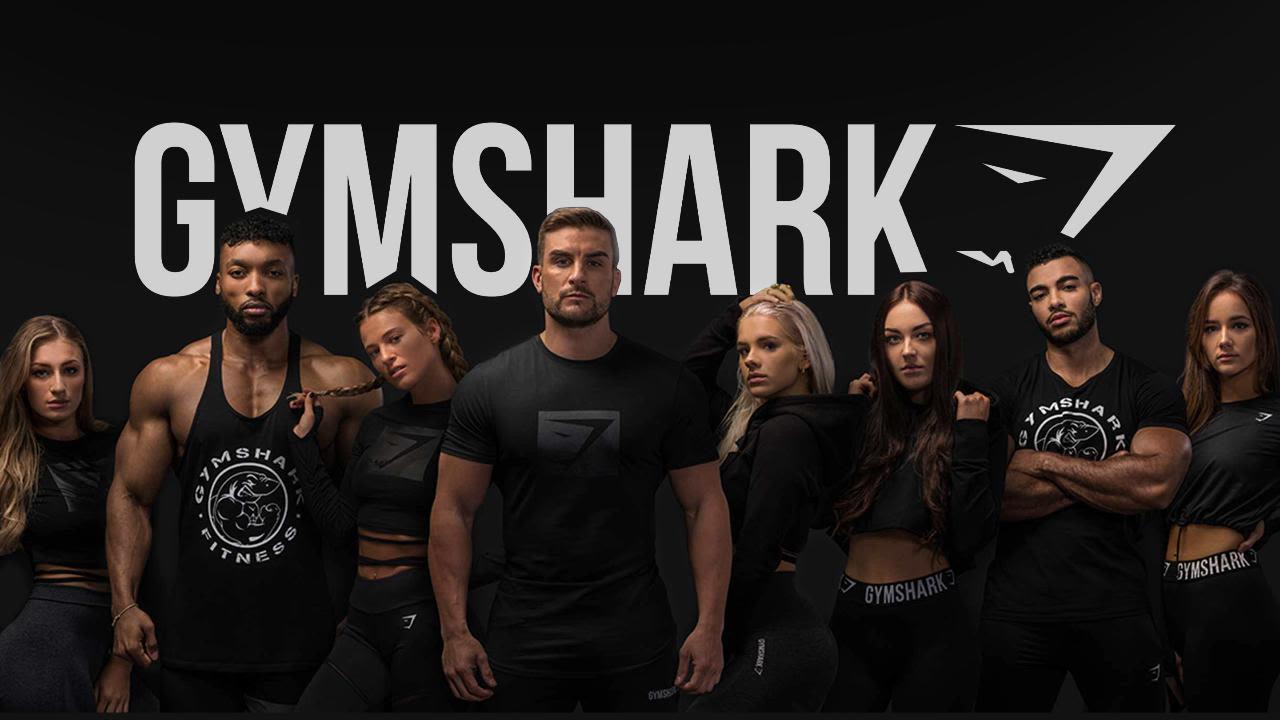 Cupshe continues the run on women's fashion brands ranking atop Shopify's top performer's list. Founded in 2015, Cupshe.com is a global online retailer, offering dresses, tops, accessories, and swimwear. The company describes itself as a "California-inspired swim and beachwear brand" with a focus on quality, comfort, affordability, and style. Cupshe sells high end bikinis and beachwear online at middle of the road prices. They have a wide assortment of products and cater to women 18-25. Cupshe famously integrates user-generated content across their marketing campaigns to induce customer loyalty and create brand awareness.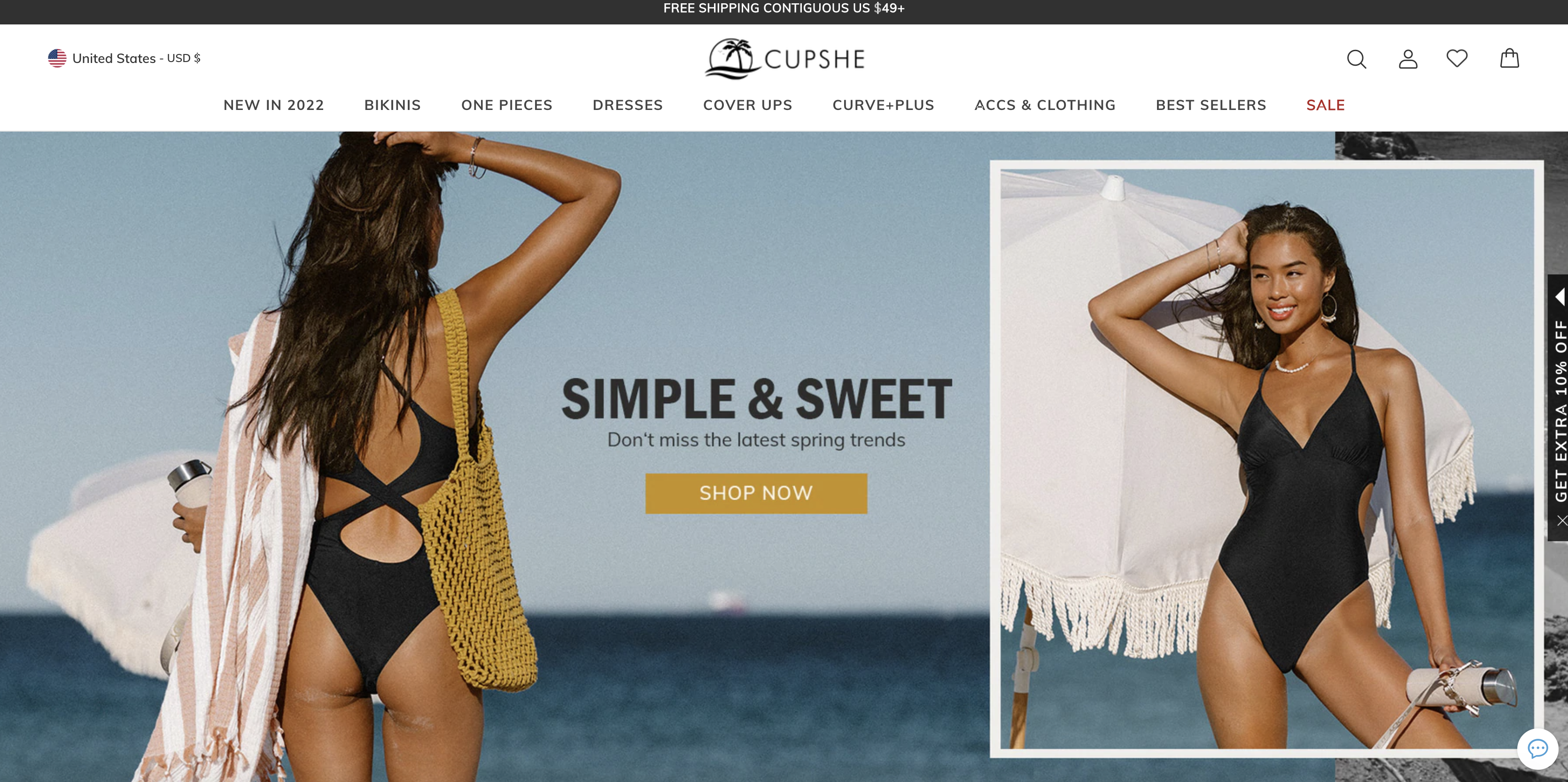 Omaze is an American for-profit fundraising company which partners with charities in fundraising events. Omaze's events feature prizes, such as material goods, property, or celebrity experiences, usually with one grand prize and several lesser prizes. In order to enter the draw for the prizes, financial contributions are encouraged, with 15% to 60% of the money going to the partner charity. The company was founded by Ryan Cummins and Matthew Pohlson in July 2012, is privately owned, and is based in Los Angeles, California. The company has raised over $130 million for over 350 charities, including UNICEF, After-School All-Stars, Julia's House, Product Red, and Make-A-Wish Foundation. Omaze is not your typical Shopify+ client, but proves that the platform can be multi-functional.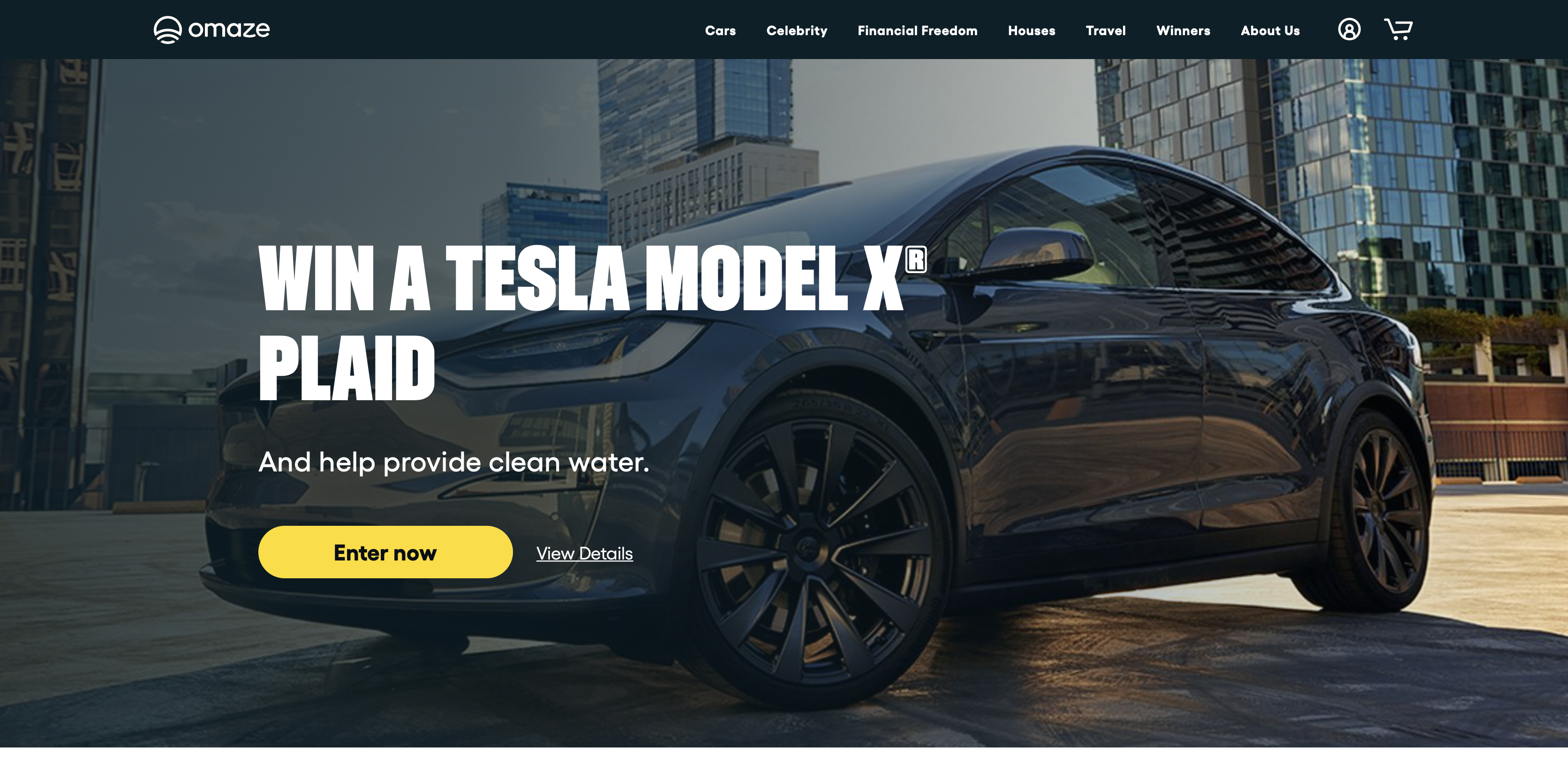 As you probably guessed from the name, mnml.la is a Los Angeles based high end men's fashion brand that is most famously known for their denim jeans. mnml is online only which makes their Shopify+ storefront of the utmost importance. Utilizing years of industry experience alongside innovative marketing strategies and customer acquisition channels, mnml has quickly established itself one of the most disruptive brands in the menswear and streetwear industry. I have been a customer for years and can confirm the products are great!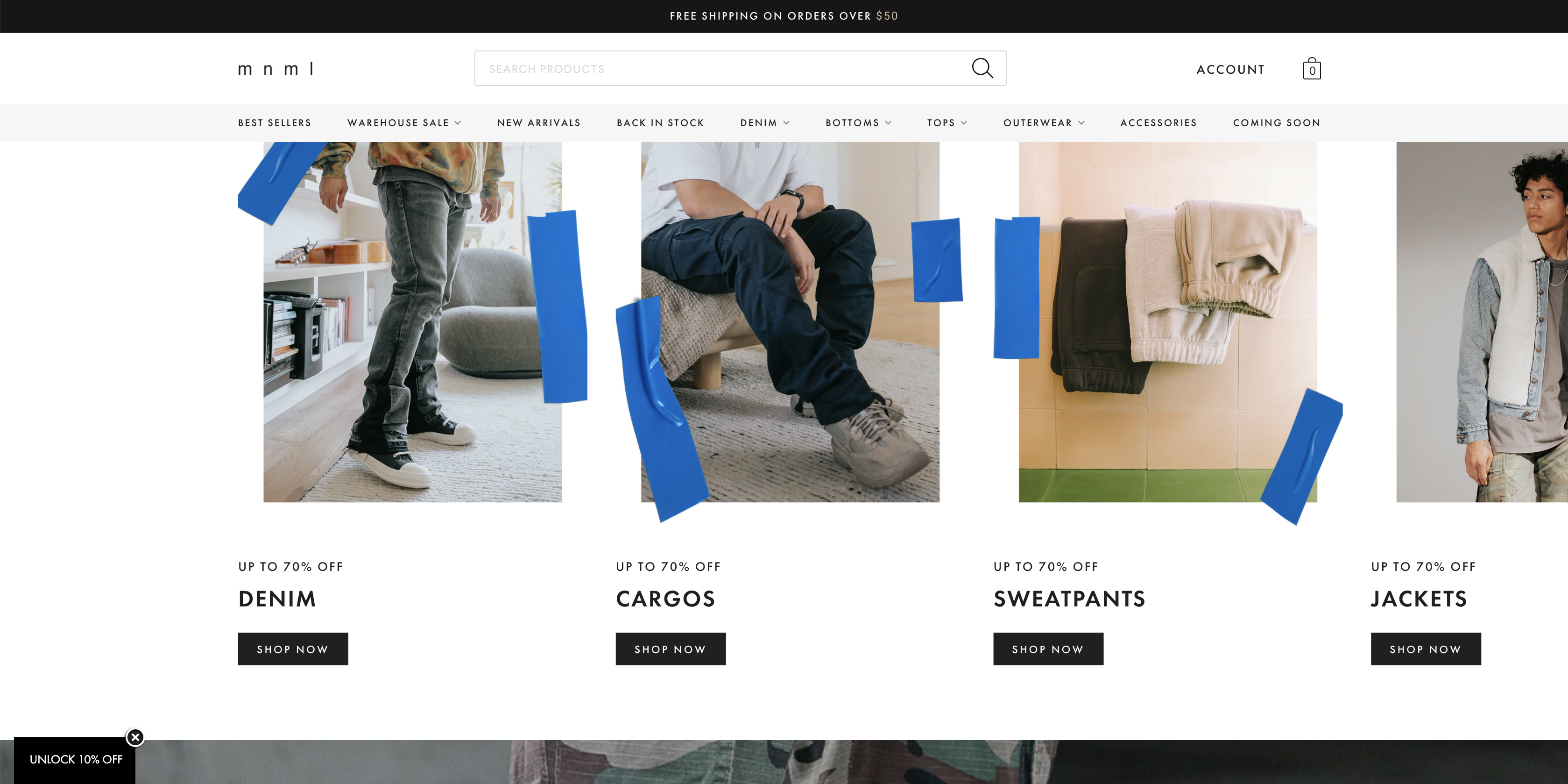 Founded by the Notoriously renowned Kanye West, Yeezy Supply brought streetwear fashion to the forefront of homes all across the world. Yeezy began as a highly exclusive line under Nike, but once Kanye moved his creativity over to Adidas, his products blew up in popularity.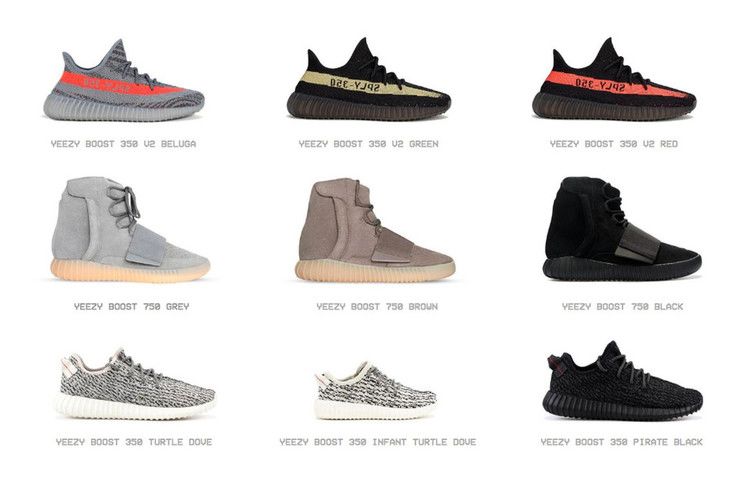 These are just a select few of the top 100 Shopify websites, but they all have a few things in common: 1) great products 2) great branding 3) a great website that supports informative decision making and transactional business conversions. In order to really accelerate revenue, you must account for these three pillars amongst many others. For the full tutorial on scaling your Shopify store to $100M and beyond, check out my other article!
Shopify is a SaaS that is great for getting started quickly and simply, but this demonstrates how effective the platform can be for enterprise level builds as well. However, in order to maximize Shopify's infrastructure potential, you need to work with a top tier agency that understands the nuances of the rigid platform and is able to jailbreak past friction points. Trellis is New England's top eCommerce agency and we can help you navigate the muddy eCommerce waters. Reach out to learn how we can help!
Honorable Mentions