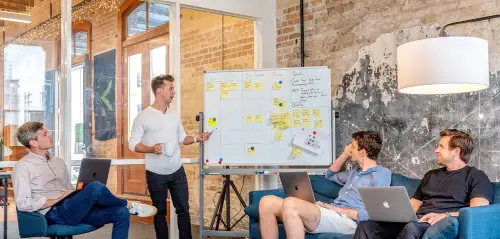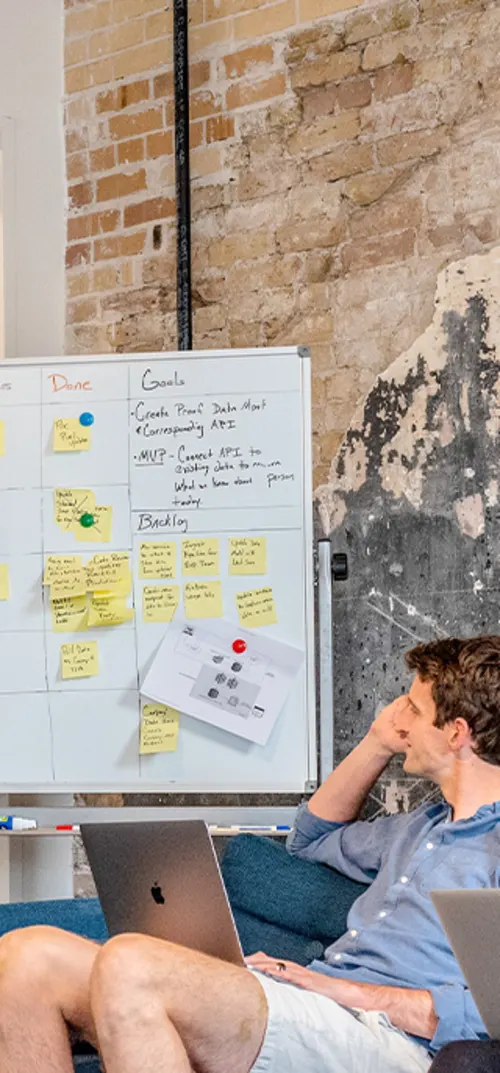 Ensuring Success
STRATEGY
Working together to build a successful plan...before it's too late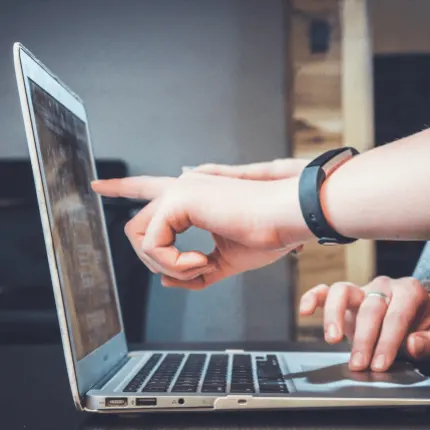 1
Discovery & Evaluation
In order to put together a successful plan, we need to get to know your business. We invest significant time to learn your trade so that we can properly identify your most pressing online needs in order to design a solution that works. Every business is different, and the proper digital direction for a business depends on many factors such as its resources, competitor landscape, industry trends, and much more. Thus, we provide an in-depth analysis of your top competitors, industry analysis, customer personas, existing web structure and performance, and a needs analysis that will help you determine an appropriate digital direction for your company.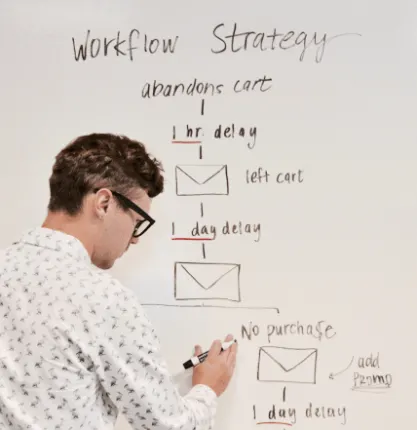 2
Workflow Analysis
Trellis evaluates the software that your business uses in order to understand your website's role in your day-to-day operations. We also do a deep dive into your data and how it influences your business on the web. The digital workflows that run your business can be the difference between profitability and a lagging operation hurting your bottom line. We can help streamline your workflows by developing a strategy to improve and automate them as much as possible. Ultimately our goal is to provide an improved experience for you just as much as your customer, so whether that means integrating an ERP or mapping out a data transfer plan to migrate content to your new website, we are always looking for ways to simplify your business.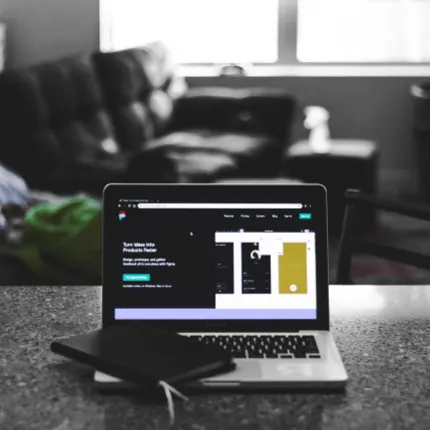 3
Design
We will carefully construct an effective UI / UX strategy tailored to your business based on your existing branding and web presence, providing insight on how we can enhance your customer's experience. We can also help you standardize your brand on the web and create brand guidelines for new web projects or your new website. By establishing the pillars of the new design like information architecture, content hierarchy, and sitemap in the early stages, we can design your new website to meet each of your digital goals.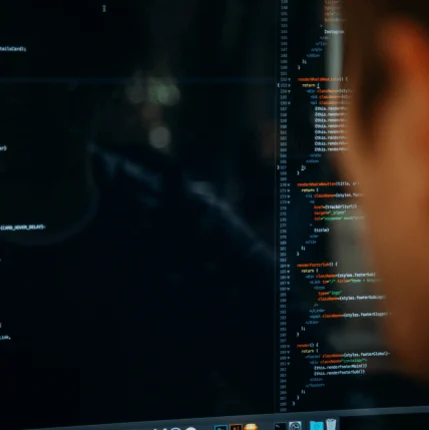 4
Development
Having a strategy for how you are going to execute a website's functionality is just as important as the actual development itself. Rushing into development with a poor strategy can wind up costing tens of thousands of dollars in unnecessary maintenance fees or reimplementation costs if you are lucky. Trellis can help you develop a sound web development strategy so you maximize efficiency to keep costs down for the highest ROI possible. We do this by looking into all angles of web development, such as hosting, development operations, platform architecture, extensions, and third-party add ons integrations, and more.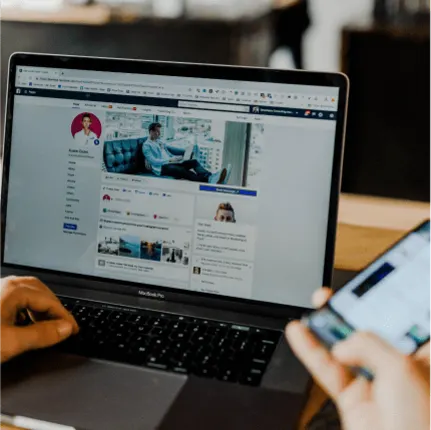 5
Marketing & Post Launch Support
Websites require regular upkeep to stay current, secure, and perform correctly. By determining your support and maintenance costs before launch we can save you substantial money down the road so that you are prepared for emergencies. Not only can Trellis provide the support to keep your website running cleanly, but with our background in internet marketing, we can help you develop an effective strategy to maintain continual growth. An effective website requires continuous improvement in many areas such as content, user experience, functionality, and integrations, all of which we can help you do on a monthly or even weekly basis.
VIEW PROJECT
"I just wanted to drop you a quick note to let you know how incredible a job your team has done for VIETRI in the last 6 months. We couldn't be happier with the build. Your teams' work and project management are impeccable. It's truly been a pleasure to work with Trellis in launching and growing our new e-commerce platform."
- Domenick Cimino
eCommerce Manager at Vietri