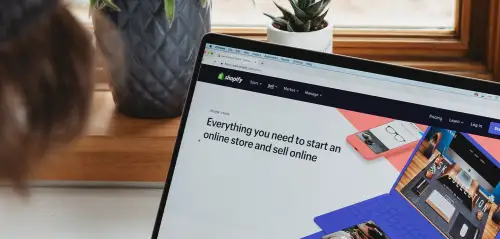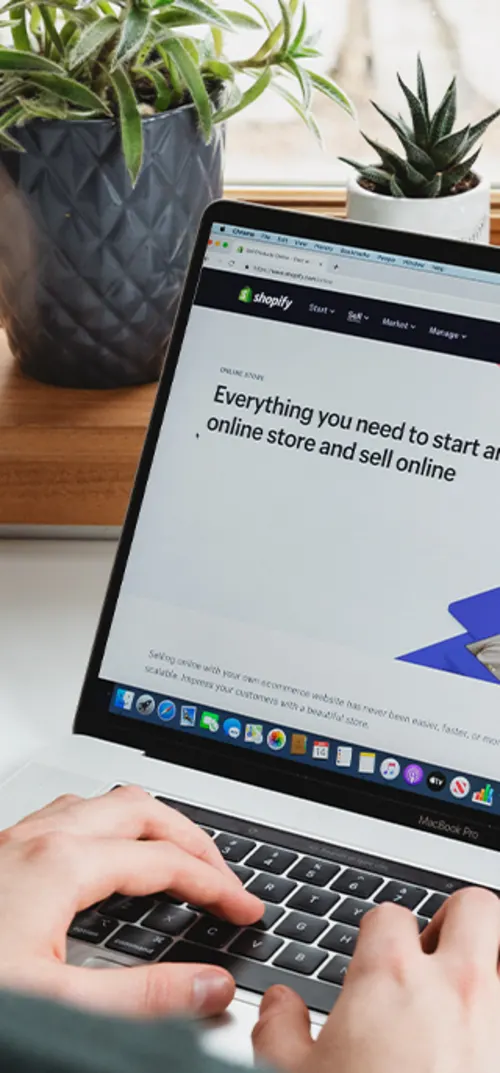 INTEGRATION DEVELOPMENT
Custom Integrations
Lose the hassle of tedious manual data entry and integrate your website directly into your workflow
Our Integrations Services
We have mastered the integration process and partnered with leading integration companies like Celigo, Nchannel, Expertek and more to bring the best integration solutions for the right use cases.
We Know Systems
We leverage a vast partner network to unify eCommerce with back-office systems. We can be your one-stop shop for integrations and eCommerce services! We have a system-specific approach that allows you to define the best solution for your business, budget, and specific situation so you can maximize your ROI.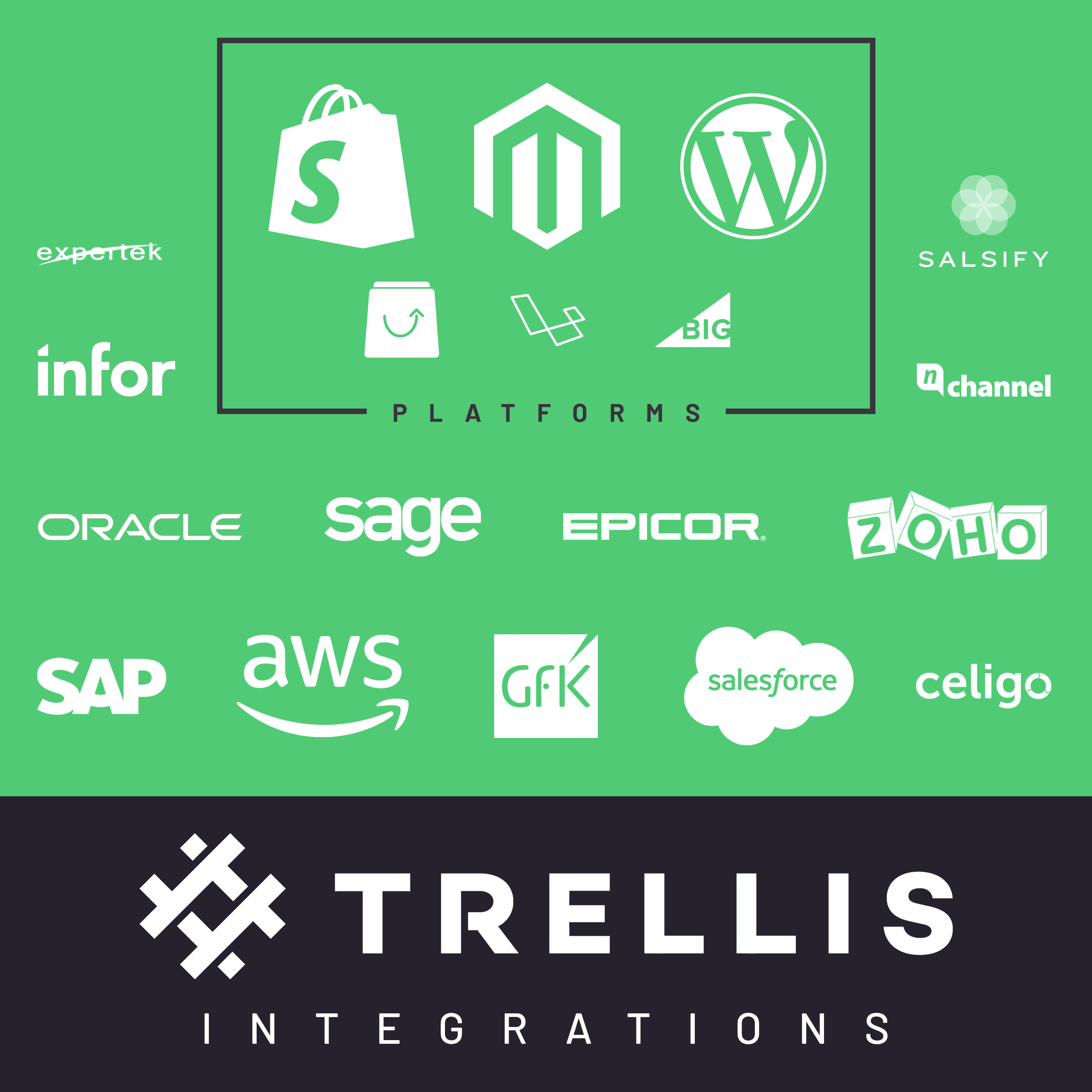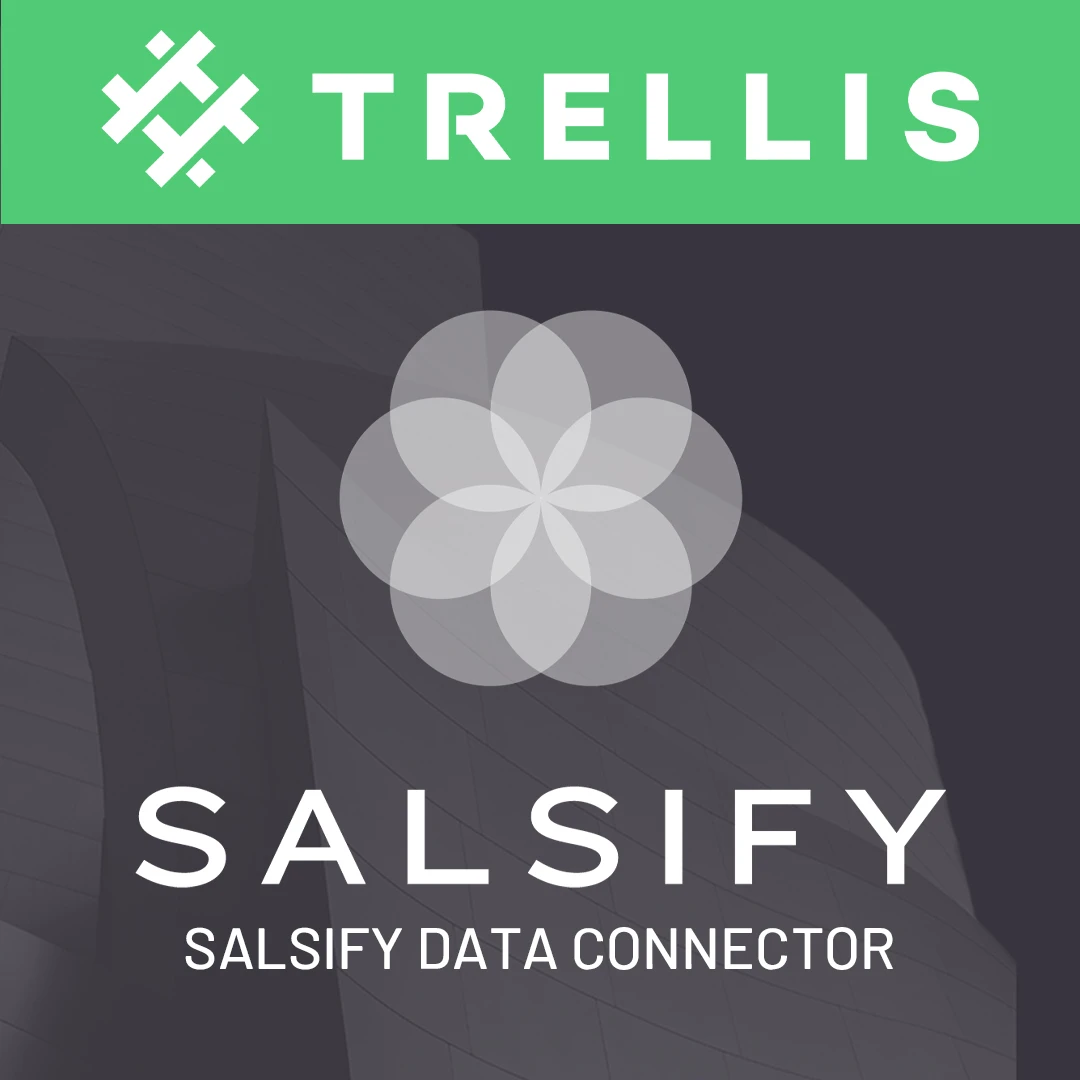 Magento 2 Salsify Connector
Our Connector will seamlessly integrate your Salsify data with Magento 2 so that you no longer have to worry about manual product feeds or other manual work. Once installed and configured, you can easily update all product data in Magento via our connector with the click of a button. We have perfected this module over years of working with Magento and Salsify as close business partners.
Infor SX <=> Magento Integration
We have developed a leading Infor SX <=> Magento integration in partnership with Expertek in order to help our clients provide real-time inventory and pricing driven by SX.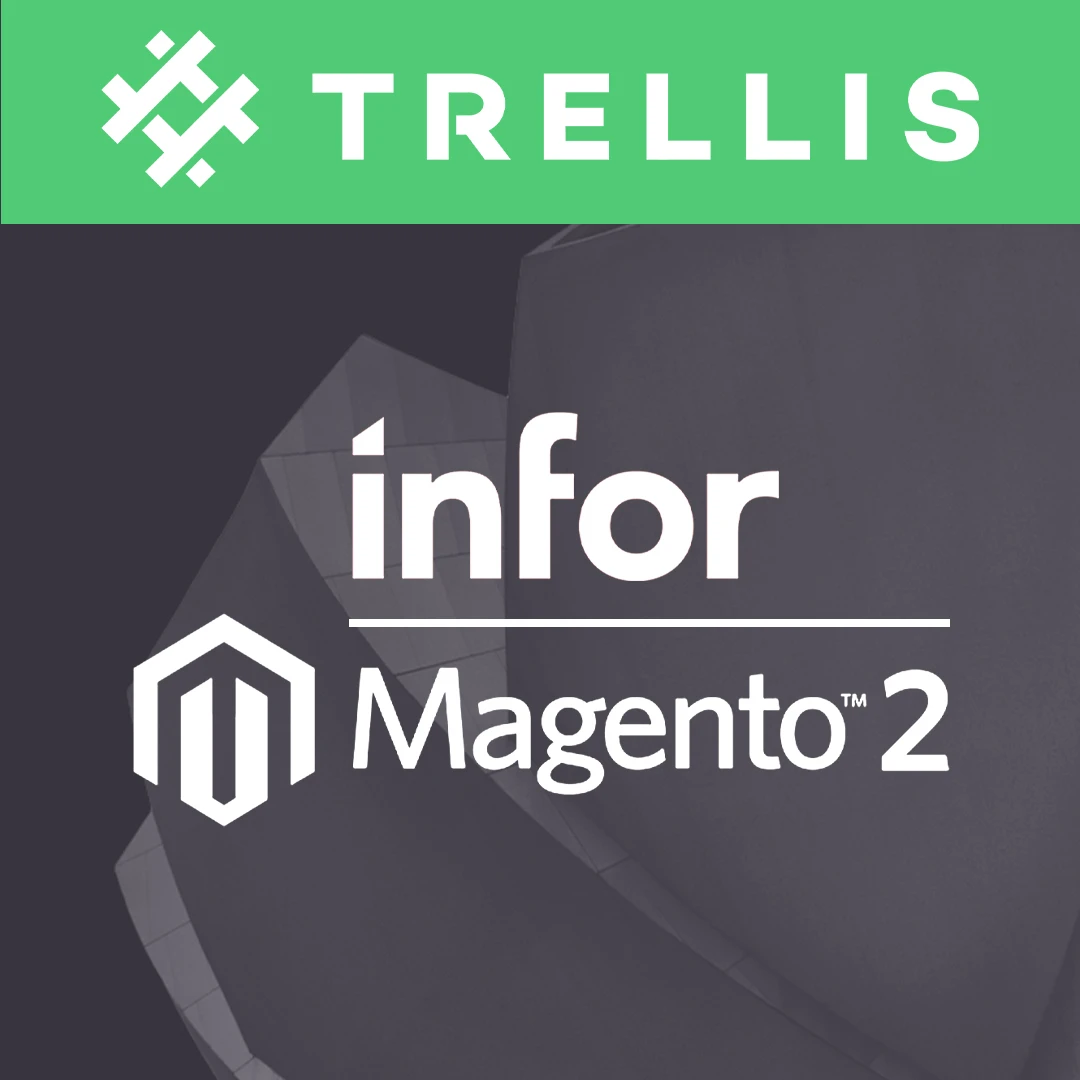 VIEW PROJECT
At August Home, we've been working with Trellis for some time and they have worked on 3 different platforms for us. For e-commerce, we were using Magento and migrated to Shopify. Trellis built our fully custom Shopify store, including 3PL integrations. We had an aggressive schedule, which Trellis worked within. Trellis is a first-class shop! I can't recommend them enough.
August Home
Director, Customer Operations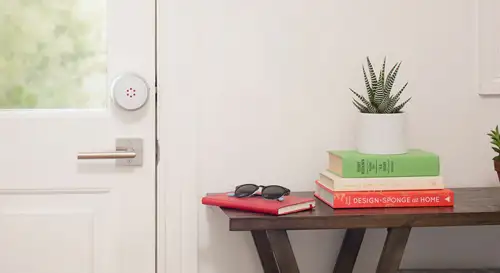 Customer Relationship Management (CRM)
Your CRM system is critical to your sales process and bottom line. Trellis can ensure that Magento or WordPress connect to your CRM so that systems like Salesforce and Zoho can talk to your CMS or eCommerce platform properly. Thus, no customer or sales data will be stuck in just one system but shared via both systems.
Enterprise Resource Planning (ERP)
Your ERP system is the lifeblood of your business. It can be the central system managing your finances, contacts, sales process, inventory, shipments, invoices, HR, project management, and much more. Trellis can connect your ERP platform to Magento and other eCommerce platforms so that there is efficient communication between both systems and no data is lost in translation.
Point of Sale (POS)
Your point of sale system is the touchpoint between your physical customers and products or services. Your POS system drives your retail transactions and thus is a critical business asset. Trellis can ensure your POS system is connected to your eCommerce platform so all transactions flow between in-store and online channels, unifying your sales data.
Product Information Management (PIM)
Properly managing and distributing your product information is critical to selling online, through retailers, in-store, and wherever you may be selling. Our team has the integration capabilities to properly sync communication and data between your POS system, Magento, or WordPress in real-time.
Payment / Shipping
Payment and shipping are critical functions of any eCommerce website. Having proper payment and shipping integrations that make your website competitive and effective is essential to the eCommerce solutions we provide. We partner with companies like ShipperHQ and PayPal to provide industry-leading payment and shipping integrations for our customers.
Applicant Tracking System (ATS)
Are you struggling to keep track of all your applicants and where they are in the hiring process? Trellis can help you integrate your applicant tracking system into your website so that new prospects can apply directly on your website without your business having to manually add that applicant to your system. Additionally new job postings will automatically be published to your website.