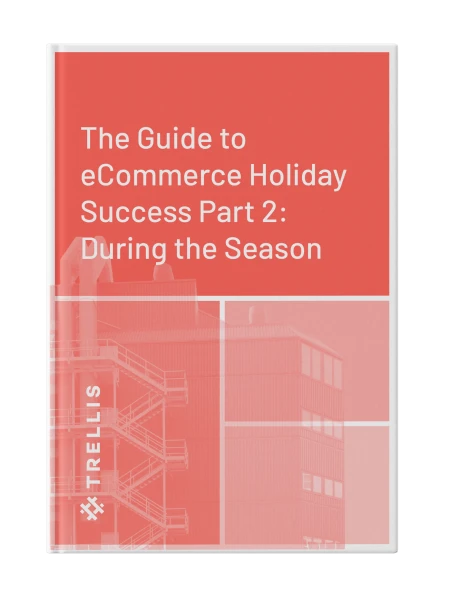 The Guide to eCommerce Holiday Success Part 2: During the Season
DURING THE SEASON
While the overall outlook for 2016's holiday season isn't exactly a blockbuster, with expected
holiday sales to increase by only 1.8% over 2015, ecommerce sales are still on the rise. In
fact, ecommerce sales are expected to grow by 13.3% this year, a number that might be
somewhat conservative. After all, last year's predicted 14% growth was outstripped by the
actual 20% jump that we experienced.