CASE STUDY
WINE ENTHUSIAST
Project Brief
Wine Enthusiast is a leading provider of wine, spirits, and beer content as well as a major retailer of wine accessories. Their website offers one of the largest sets of online content in the industry and their magazine is a leader in the space as well. They are the largest retailer of wine accessories online and continue to innovate in the space year over year.
Wine Enthusiast had a major challenge in that they needed to implement a very complex WordPress website in a short amount of time and with limited resources. They needed a highly technical team that could not only build them a custom theme to the unique designs they required but also implement the backend functionality as well. They had a massive database of reviews that needed to be integrated completely into the website so that it could finally be one unified experience.
Platforms
WordPress
Services
Development
Integrations
Strategy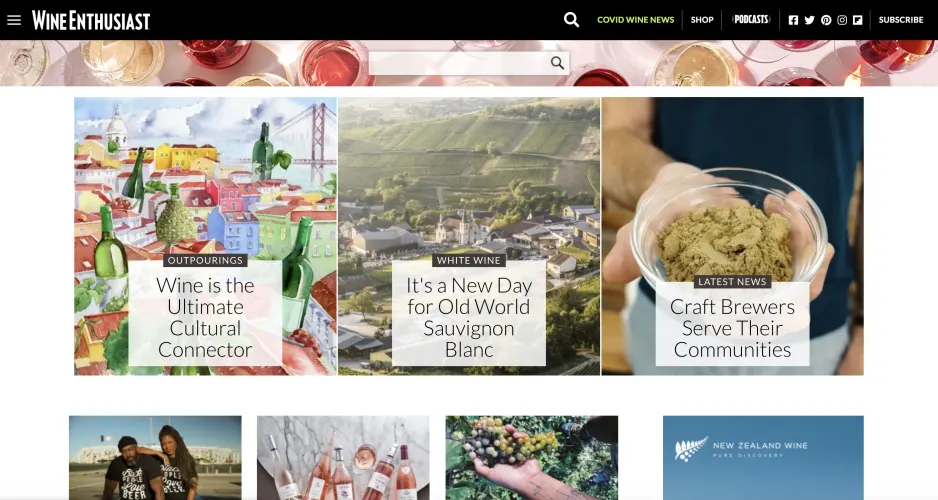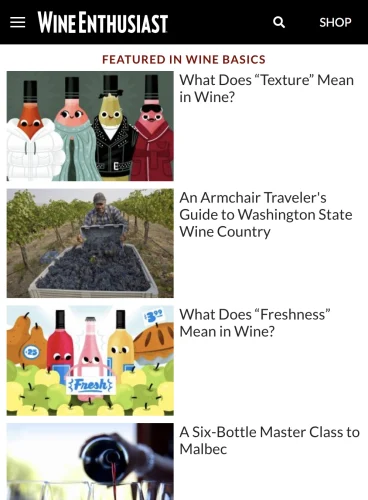 Results
Trellis developed a new website for Wine Enthusiast that has a simplified navigation and immersive layouts offering a 360-degree view of any topic. The site is built with the WordPress CMS and Zurb's Foundation framework to be fully responsive and accessible on any device. We've completely revamped the search and it is accessible from anywhere on the Website. The new site allows both the novice and expert alike to find articles and access more than 190,000 wine, beer and spirit ratings and reviews for FREE.
View Project
"Trellis implemented a modern responsive WordPress website that has given Wine Enthusiast Magazine the infrastructure to expand like never before. They even helped us train and build up internal resources to work on the site, and have always been a flexible partner that adapts to our needs. I highly recommend Trellis to anyone looking for development services!"
- Erika Strum
Vice President of Marketing