Project Brief
Magic Beans was created with the mission to make parents' lives easier and kids' lives more fun. How? By combining these two distinct yet complementary industries: baby gear and toys, Magic Beans has become a leading retailer in the industry.
Magic Beans is the number one specialty baby and toy store in New England, but that status didn't happen overnight. It took almost 20 years, ceaselessly working to reimagine the shopping experience to be full of surprises, they are known for their exceptional, well-trained staff and customer service that you just won't find anywhere else.
They have 3 brick and mortar stores in the Greater Boston area: The kid-friendly storefronts equipped with enthusiastic staff have become staples in their communities. Customers are truly at the center of the Magic Beans universe!
Magic Beans had a legacy eCommerce site and was not getting the value of a modern platform with a modern ecosystem. They needed to reinvent their website on a platform that would drive the business forward. Magic Beans needed an agency that could take on their project quickly and complete it within a budget they could afford. They had a large catalog and specific requirements that helped set them apart online such as their registry program.
Platforms
Shopify
Services
Design
Development
Integrations
Marketing
Strategy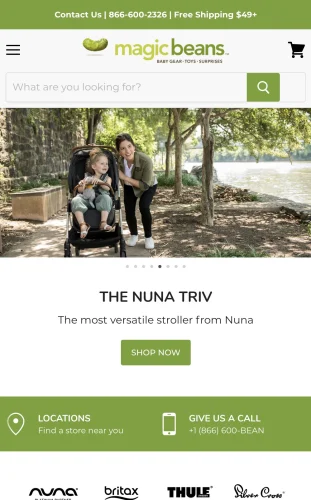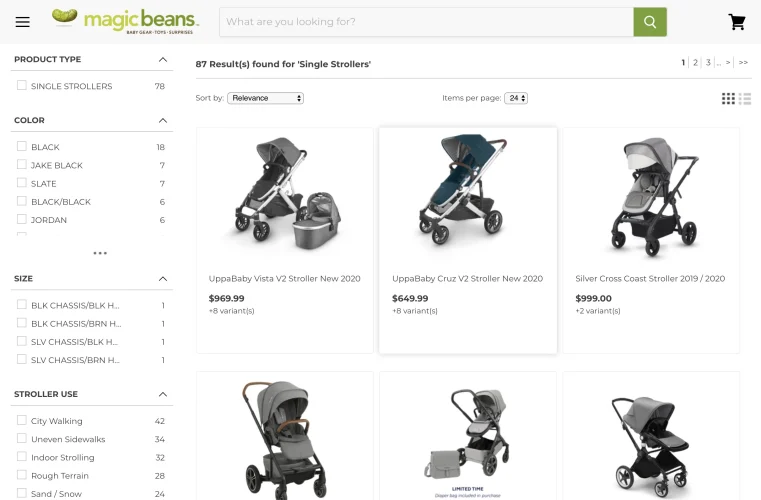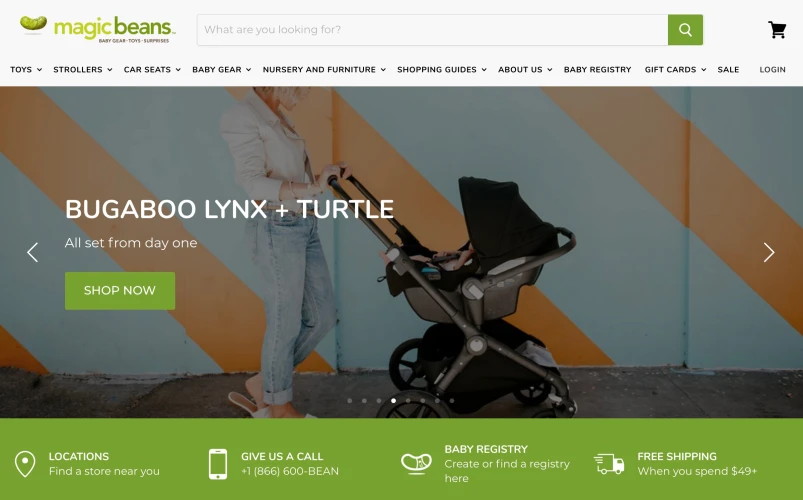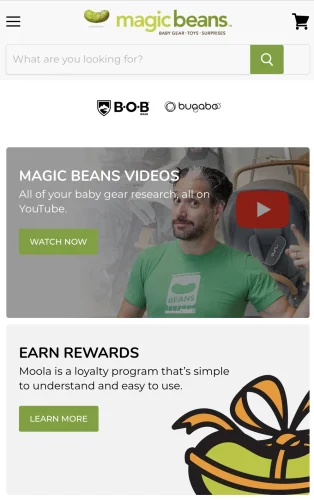 Results
Magic Beans hired Trellis to help them implement Shopify Plus. This would allow them to grow on a platform that had a strong ecosystem of partners and add ons they could use. Trellis worked hand in hand with Magic Beans to get up and running on Shopify within their budget in 2020 so they have a long period of time to grow before the holidays. Trellis continues to help Magic Beans grow on the Shopify infrastructure so that they continue to become a leader in the baby and toy retail space.
View Project
"After running an e-commerce site for over a decade it was time to replatform to Shopify Plus. We needed a partner who could both advise us, and also do the complex customizations that we needed. We are so glad we found Trellis. They helped us with every aspect of the replatforming, from a branding facelift to selecting which apps to install., to vetting which 3rd party technology partners to choose, to programming know-how to help with the specific needs of our business. The team members at Trellis are kind, responsive, smart, and savvy. This may sound cliche but they really feel like an extension of our team."
- Eli Gurock
Founder