Project Brief
Jovial has been making organic ancient einkorn wheat and delicious gluten free products for years. Jovial is setting new standards in quality and sustainability for a growing community of wheat sensitive and gluten intolerant customers. As a growing food company that sells to many major grocery chains, Jovial is a business that many will become used to over the coming years in their kitchens.
Jovial had built a direct to consumer business and their website had become increasingly complex. They were using WooCommerce and multiple instances of WordPress to manage multiple websites. They had way too many plugins and the site was not stable. It was clear their current infrastructure was not going to scale and bring Jovial forward.
Platforms
AWS
Magento
Services
Design
Development
Hosting
Strategy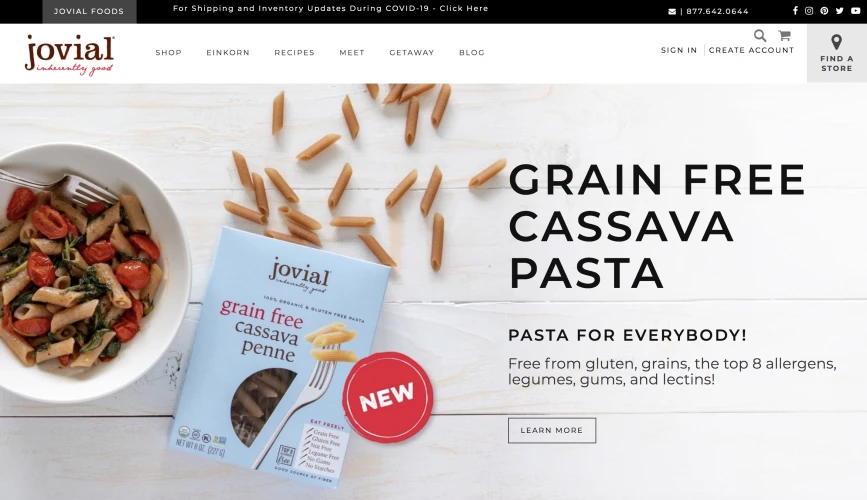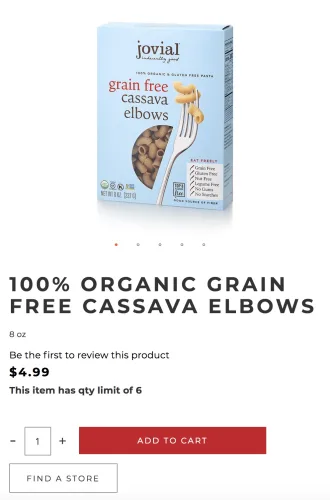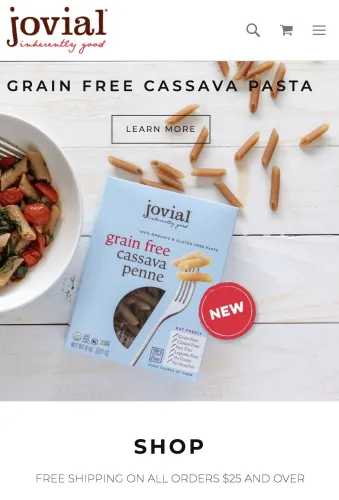 Results
Trellis helped Jovial move to Magento 2 Enterprise edition so that they could both support growing their B2B business online and scale their direct to consumer business. Jovial now has an infrastructure they can use to grow and build on for the coming digital age of eCommerce.
View Project