CASE STUDY
GET MAINE LOBSTER
Trellis worked with Get Maine Lobster to upgrade their Shopify experience and help deliver the freshest lobster and seafood nationwide!
Project Brief
The mission at Get Maine Lobster is to create modern culinary adventures that bring the allure of the ocean right to your door. This local New England business has been proudly serving the area for years, but wanted to share their fresh-caught seafood with the rest of the country.  After seeing high levels of growth with the onset of COVID-19, the seafood experts realized it was time to find an e-commerce agency that could deliver a website that supported the brand's aspirations for growth and high quality products.
Aside from the obvious fixes like site speed, order flow, and enhanced design, the folks at Get Maine Lobster came to Trellis wanting the advice of eCommerce experts who have been there before. Trellis worked with Get Maine Lobster to create a roadmap that checks all of the short term boxes as well as laid out a phased-out plan for optimizing the site continuously in the future.
Platforms
Growth Spark
Shopify
Services
Design
Development
Integrations
Strategy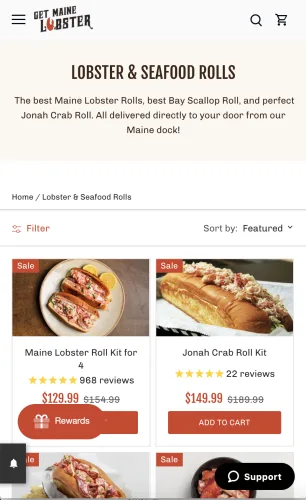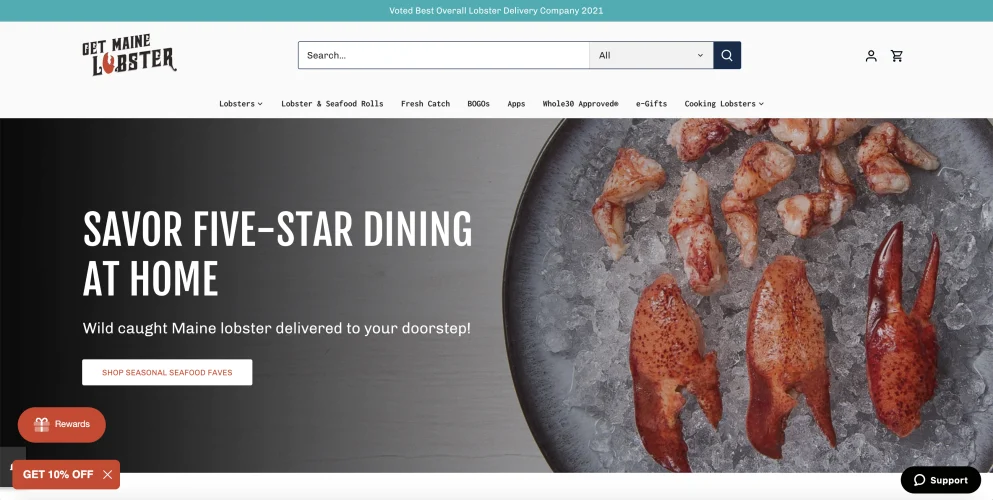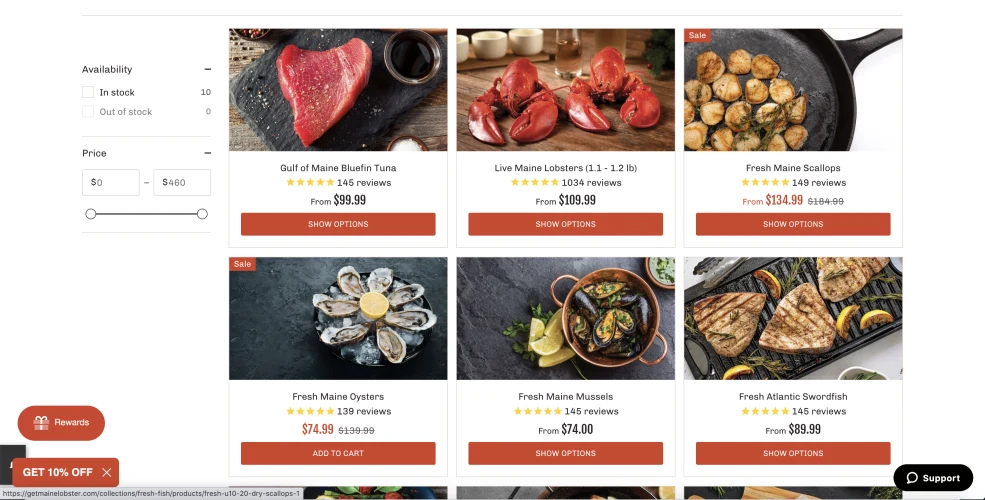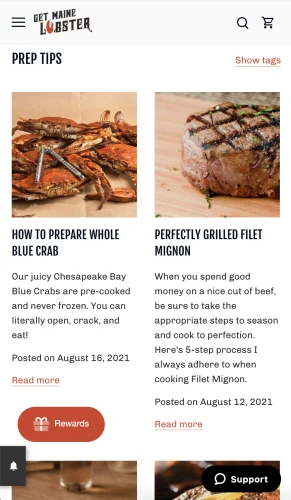 Results
Under the new GrowthSpark development model, the Trellis team was able to fix all site bugs and launch the new Shopify instance in weeks compared to months. The new store boasts fast load times, a sleek new design that matches the brand aesthetic, and true mobile responsiveness. The new design pays mind to UX optimization best practices and incorporates subscription technology powered by Recharge.
Get Maine Lobster now enjoys a best-in-breed Shopify store with modern functionality, upgraded design, and optimized UX. In addition, because we executed the project under the GrowthSpark model, they reap the reward of being powered by Shopify's top eCommerce agency, but for a fraction of the price and timeline required. From meaty, deep-water Maine lobsters to sweet diver scallops and wild-caught swordfish, all of the sea's tastiest jewels are now just a few clicks away and we will continue to work on improvements each month.
View Project