CASE STUDY
dripworks
Trellis worked with Dripworks to migrate their growing but outdated Magento 1 store over to BigCommerce with a fresh design, upgraded UX, and easier to manage B2B infrastructure.
Project Brief
Located in Northern California, DripWorks provides quality drip irrigation supplies and equipment to people wanting to reap the savings and benefits of using drip irrigation. Dripworks is a great illustration of a smart business that has responded to market conditions and opportunities. 
They started out trying to support commercial farming with a unique approach to irrigation which relies on far less water than the alternatives and can be safely connected to municipal water and wells. But then came legal cannabis. And then came the pandemic and a boom in demand for "do it yourself" DIY applications. In the last few years Dripworks has seen a large increase in their traditional B2B practice and a growing market opportunity selling in a more "direct to consumer" style. Their website had to modernize and communicate with these new demographics of consumers.
We first met the folks at Dripworks via our friends at Exclusive Concepts, who were working with them on digital advertising and marketing. Dripworks had at the time a no longer supported version of Magento Open Source as their eCommerce platform, and were already in the process of migrating to a more recent version of Magento (Adobe Commerce). The dripworks team consisted of four primary "stakeholders" from a website point of view, and only one was skilled in Magento development, having built the then current website, mostly by himself.
As anyone familiar with M2 is aware: there is far more complexity on M2, and it has been described as "counter-intuitive" in relation to its previous versions. A learning curve should be expected, and upon meeting the Dripworks team we made this point of view clear.
And as we dived into the requirements of the projects, we found that most if not all of them could be achieved on the BigCommerce platform, which meant several immediate cost savings and efficiencies could be realized: With the native features and functionality of BigCommerce, the Trellis team was able to mitigate some significant customizations which would have been otherwise necessary. With a SaaS framework and a familiar administration experience in place, the internal Dripworks developer could quickly learn the platform and work in tandem with the Trellis team during development and then be able to take on far more proactive daily tasks post launch. Perhaps most importantly, it means that the DripWorks team could rely on SaaS updates to their platform, new features and functionality rolled out seamlessly, in perpetuity.
The DripWorks team immediately saw the potential value in a move to BigCommerce and we began a frank and robust vetting of the platform. While we were going through this process, we at Trellis also began a slight refresh of the design on the M1 store, taking into account a future transposition on to BigCommerce.
Platforms
BigCommerce
Services
Design
Development
Integrations
Strategy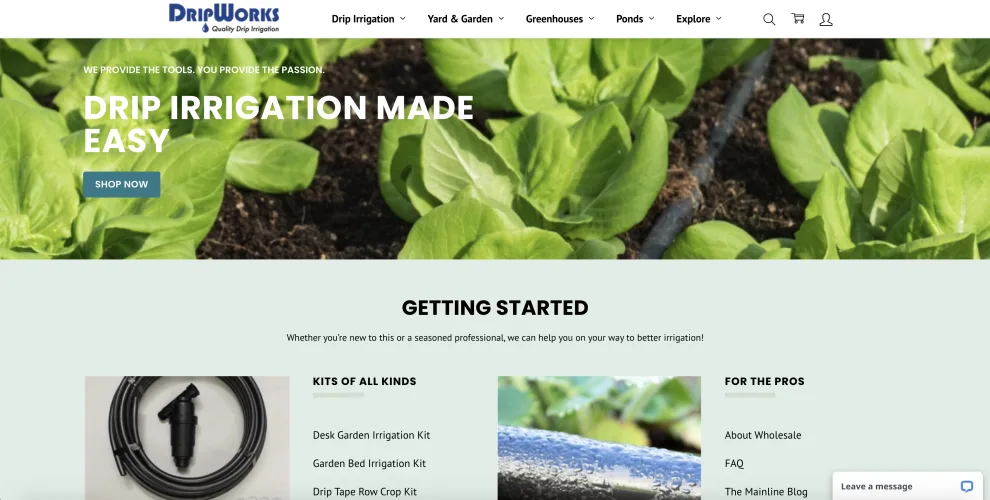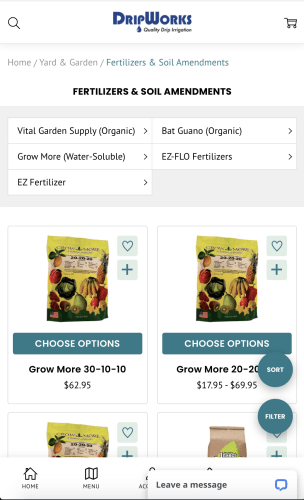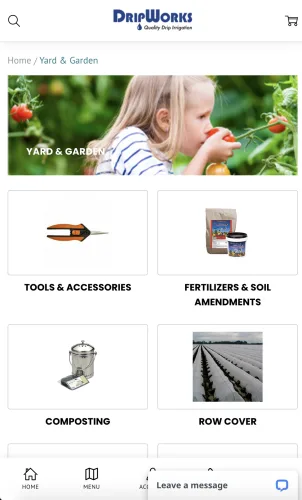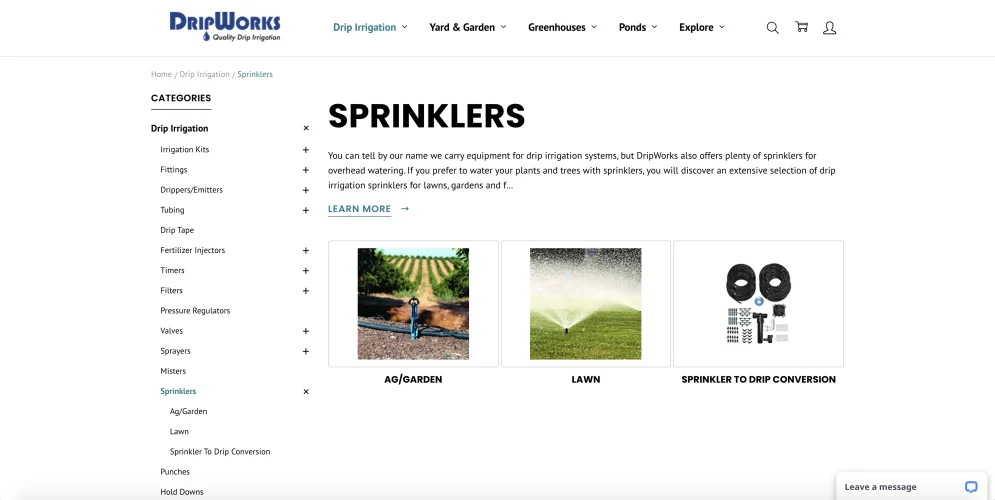 Results
Clocking in at over 1100 hours of development work, Trellis successfully launched DripWorks in under 6 months with a fresh design, enhanced UX, future-proofed BigCommerce theme with optimized e-commerce functionalities, a navigable admin panel and access to BigCommerce's B2B Bundle Edition. Part of the reason why Bigcommerce is such a powerful tool for hybrid businesses lies with their B2B Bundle tool which allows DripWorks to offer payment terms, more robust customer tiering, guided shopping lists, and overall greater control of their customer's digital shopping experiences.
Amongst things like fast load times, mobile compatibility, & data-driven content layouts, the new DripWorks experience also boasts integrations with technologies like TaxJar, ShipperHQ, Hotjar, Mailchimp, Quickbooks, Shipworks, Authorize.net, & Paypal.
It's safe to say that DripWorks now has the technical infrastructure to grow exponentially in the coming years. Our account strategy and creative teams are already working with DripWorks to roadmap iterative improvement over the next 36 months.  With this foundation in place, Dripworks can shift its focus to marketing the site, maximizing conversions, and growing the brand.
View Project