Project Brief
'47 is a sports lifestyle brand founded in Boston, MA, by twin brothers, Arthur and Henry D'Angelo in 1947. The D'Angelos were entrepreneurial pioneers who were quick to see the future of sports licensing by selling pennants and other sports memorabilia on the streets around Fenway Park. Through a combination of hard work, sound instincts, and incredible passion, the brothers grew their business from a single street cart to a premier sports lifestyle brand that uniquely melds sport and style.
'47 was having trouble with their Shopify store brand appeal and how it was appealing to their customer base. They felt the current website and theme was not representing them well and they needed something new to demonstrate their product base. They wanted a design and Shopify agency that had experience working with large Shopify catalogs and product sets that work for all their sports categories.
Platforms
Shopify
Services
Design
Development
Integrations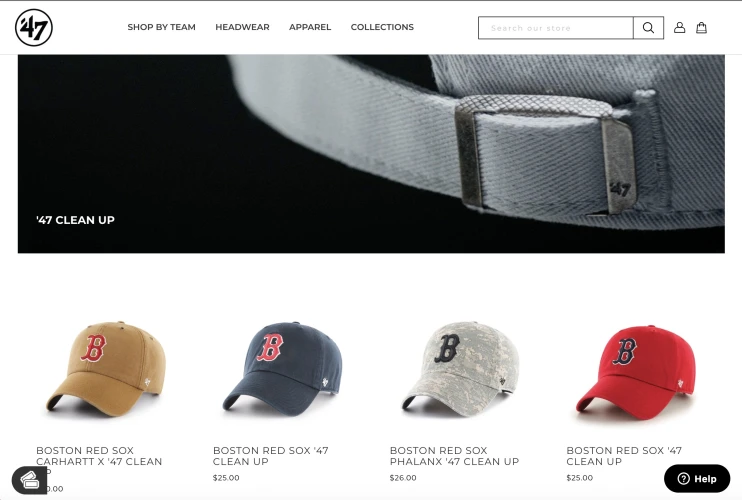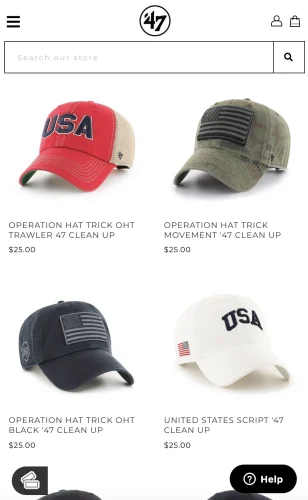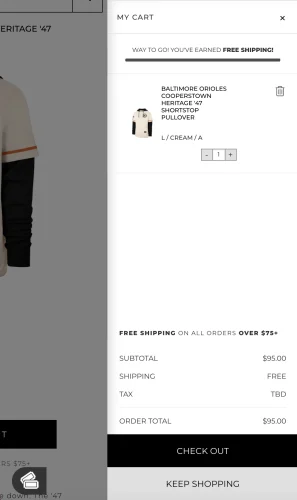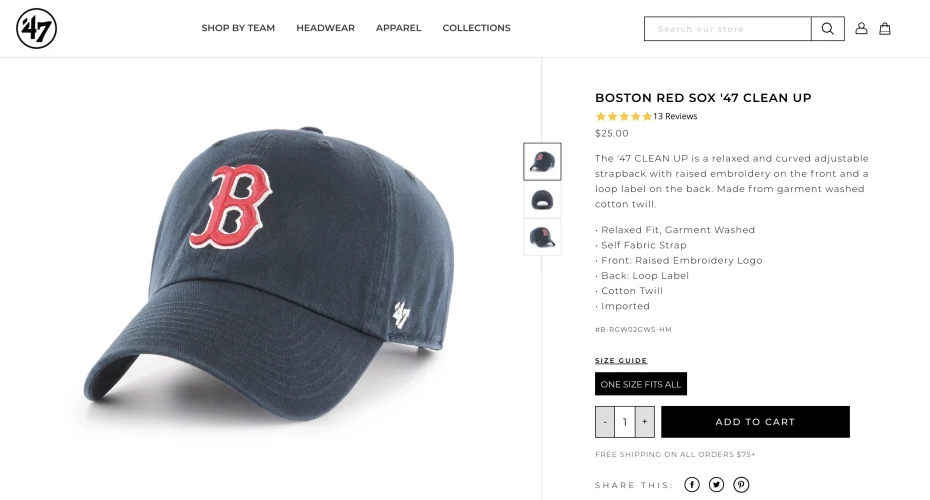 Results
Trellis worked with '47 on a scope of work to redesign and reimplement a Shopify theme that would help grow their business. After working through a large portion of 2019 together we were able to launch a new site in 2020 that allows them to scale their catalog and continue to grow on Shopify. '47 now has a Shopify infrastructure they can grow on and can continue to work with Trellis to improve the site on a day to day basis.
View Project