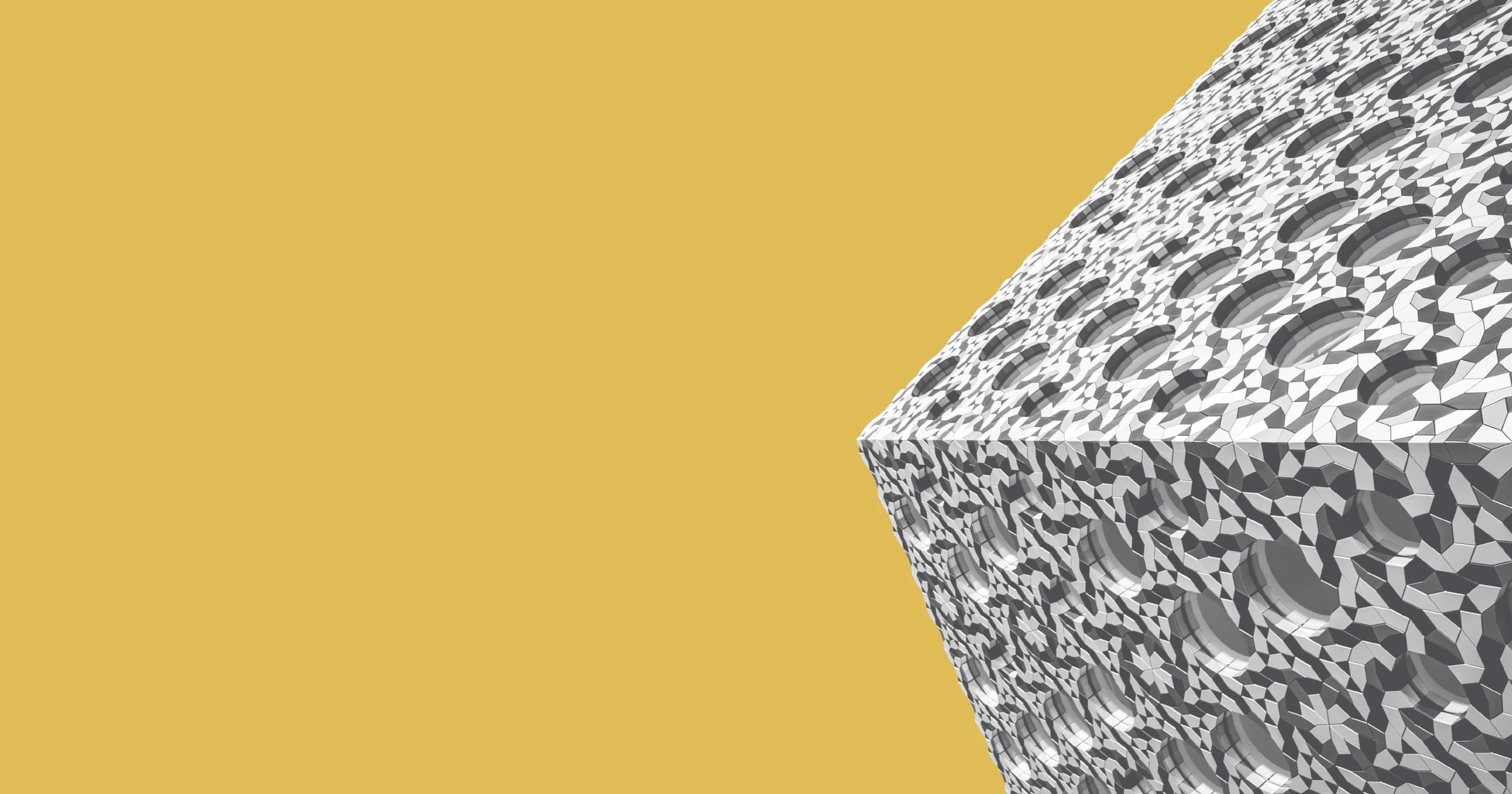 Welcome back to our series on the eCommerce Customer Lifecycle (ECL)! Over the past few weeks, we have documented the main stages of an online shoppers' journey and explained the ways to take your brand from inception to success.
This is the fifth article in our six-part series on the E-Commerce Customer Lifecycle and we are going to take a deeper dive into the makeup of customer perceptions and the effects on increasing the lifetime value of said customers.
For those of us acclimated to the digital climate, we understand how much harder and more costly it is to acquire a new customer rather than maintain an existing one. Getting your foot in the door is always the toughest part. After you have gotten their attention organically, drawn them to explore your site or store, communicated the value of your brand, products, or services, and completed the fulfillment of your order, the most grueling part of the ECL is complete. And best of all, you have a new customer!
The reality is that 80 percent of buyers are one-and-done. The 80/20 rule sheds new light on how brands should view their customer base and define strategies moving forward. The other 20 percent make up the bulk of your orders due to the fact they are repeat buyers ordering in larger volumes and higher frequency.
The other 80 percent do not buy from you again. But why? And why are brands not paying more attention to these figures?
The mass of your customer base is leaving a tremendous amount of potential revenue and growth on the table. The most important aspect of e-commerce customer retention is to maximize customer lifetime value (CLV). Customer lifetime value is the predicted total value of an individual customer over the duration of your relationship with them. Essentially, how much money can your brand make from that singular customer relationship?
There are two primary ways to affect CLV:
Boost CLV for individual customers in a one-to-one relationship, and
Turn individual customers into brand evangelists for your company (a one-to-many relationship).
Both of these strategies have the potential to significantly impact customer lifetime value. Let's take a closer look at how.
How to Increase CLV at the Individual Level
You have a customer. They found your brand, made a purchase, and received a product. How can you increase the likelihood that they'll return to buy again? (And again? And again?)
There a few variables at play that could influence a shopper to return to your store and buy again. All of these are at play and should be considered equally.
RETURNS MANAGEMENT
So all of the leg work goes without a hitch: acquisition, conversion, and fulfillment, but for whatever reason, the customer still does not want to keep the product they ordered. It could be the wrong size, the color may look different in person than online, or it's even possible a son or daughter made a purchase without the permission of their parents. Whatever the case may be, the customer desires to make a return and the brand has an opportunity to resolve the situation and protect the CLV of said customer or dig their heels in and kiss the customer and any future revenue goodbye. This situational crossroads can be frustrating for brands that sell online since they may have done nothing wrong during the entire buying process but still must resolve the situation and take short term losses to do so.
The important theme here is: make it easy and painless. The main message to convey is that you want them to try again. You want to communicate to them that: "Hey, no biggie. Do not worry. This happens all the time. We'll take that off your hands. We'd love for you to find something that you'll truly enjoy and want to keep forever and ever."
Maintain a cool, calm, and collected appearance as it will be perceived as professional and courteous. The modern shopper expects to be treated with respect and flexibility during the entire process. Make sure your return policies and guidelines are easily found on your site's homepage and footer to reduce friction on such a critical aspect of your business.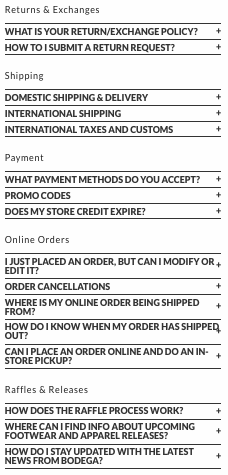 By integrating an app like Returnly into your Shopify site, you can provide self-service returns, ship exchanges instantly, provide tracking and shopper notifications, and other customer-friendly returns support that will hopefully give them a reason to come back and try again.
On a Returnly blog post titled, "The Surprising ROI of Online Returns," the company noted a study from The Journal of Marketing Research that found: "…retailers who offered a low-risk returns experience saw 45% higher profits per customer over a six-month window and 29% higher profits per customer over a three-year span. Lowering the customer's perceived risk of current and future purchases made significant impacts on customer value in both the short and long-term."
CUSTOMER SUPPORT
71% of customers have stopped buying from brands only because of their poor customer service (ouch), and 86% of customers are willing to pay up to 25% more for products and services just to have a better customer experience.
The takeaways here are twofold: great customer service provides a head start to attracting customers, but it also increases the opportunity to boost your CLV.
Check out these great methods to improve your customer service:
Set your customers' expectations, and then exceed them. Be up front and detailed about what you can deliver in terms of delivery speeds, product descriptions, response times, etc. – but always be conservative in what you promise. Then come through faster, better, more over-the-top. "Under-promise and Over-deliver"
Four words for your "dream" customer service team: fast, friendly, competent, proactive.
Offer multi-channel support: live chat (like MotherDirt offers on their homepage, below), email, phone, social media, text, etc.
Build a consistent, responsive customer support help desk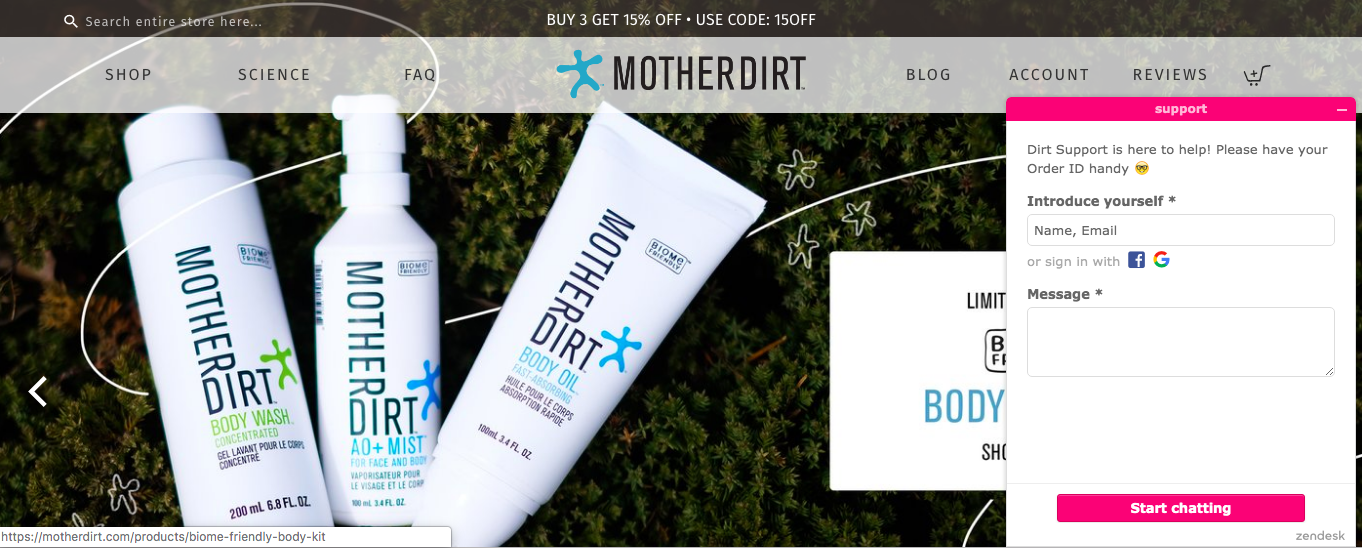 Once you're confident that you're addressing your customers concerns, questions, and needs like a pro, it's time to crank up the power on your marketing automation engine.
MARKETING AUTOMATION
Just like the many channels you need to cover to deliver comprehensive customer service, your marketing automation program can take advantage of the same multi-channel approach.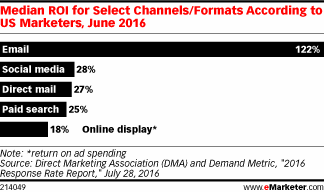 Email Marketing: Email has a median ROI of 122%; over four-times higher than other marketing formats including social media, direct mail, and paid search. Your email marketing program (check out Klaviyo) can focus on a welcome series, a cart abandonment series, a reactivation series, and possibly a fun personalized series like customer birthdays.
SMS / Text: Send automated text messages to customers phones when their order is confirmed or their package is being shipped. Keeping customers updated on their order progress reduces customer doubt and maintain expectations until delivery is completed. Apply the same technology to send personalized targeted messages to show you are thinking about a customer even if they have not placed an order recently. Send a welcome message for a new subscriber, or a birthday text (with special gift) to subscribers with birthdays to remind them your brand exists and hopefully, inspire a new purchase.
Facebook Messenger: If you're using Facebook as a sales channel, it might be worth meeting your customers where they are. Use a chatbot app to send abandoned cart follow-ups, promotional messages, shipping updates, order receipts, etc natively though messenger. This can be especially useful for user bases that are extremely active on the social network.
Customer Loyalty: Encourage customer loyalty with rewards programs, a VIP program or other automated "insider" messaging. Use an app integration like Smile-io to send loyalty members exclusive discounts and offers, further building on their relationship with your business. Allowing customers to build up "points" over time gives them something to work towards and motivates them to continue buying from you. Incentives are a powerful tool.
Referral Marketing: Encourage your happy customers to do your marketing on your behalf. Integrate an app like Friendbuy into your Shopify store to make it super easy for customers to refer your store or specific products to their friends. Social Proof is critical nowadays.
These tools can help turn your "one-and-doners" into brand loyal customers that are constantly coming back for more. These transitions are major and fruitful but they can be improved even further. The next step is to turn your customers into your brand marketers without adding them directly to your payroll.
Turning Customers Into Brand Evangelists
Most shoppers are customers. They buy and they use your product. Then, they either buy again or switch to one of your competitors. But every once in a while, a customer will so enthusiastically love your brand or a specific product that they'll happily shout it from the top of their social networks. When this happens, you have struck gold and should keep digging.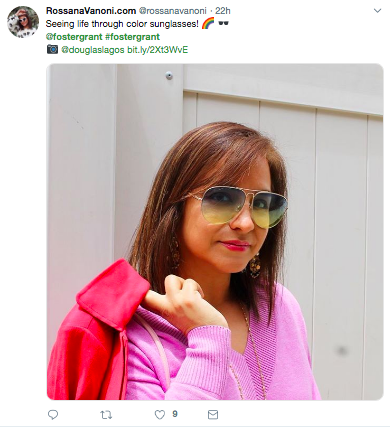 That is a brand evangelist. A customer who loves your brand or product, and is motivated and excited to share their experience with their network.
The second big way to maximize your CLV is to turn your customers into brand evangelists. Creating brand evangelists usually comes down to two guiding principles:
Talk and listen.
Any worthwhile relationship is built on communication and trust. By a brand getting to know its customers and vice versa, they are able to exchange ideas, comments, and answer questions to create a healthy dialogue of feedback. This feedback can be goo dor bad but either way, will help your brand's executives devise an optimal strategy moving forward. Data and information are more powerful than ever especially when it comes directly from your customers.
Social Proof
The power of brand evangelists for your brand is in user-generated content. This includes:
Social shares
Customer testimonials and stories
Product reviews
Social hashtag campaigns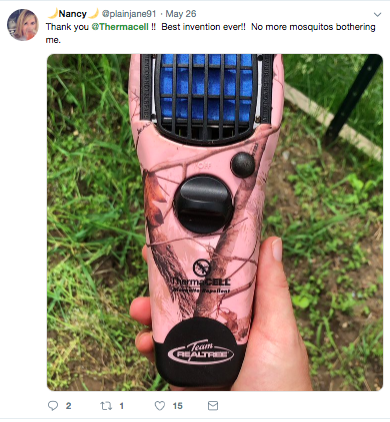 When your customers share information about your brand on social media, post testimonials and reviews, and use your company's hashtags, they attach authenticity and trust to these messages – more so than any marketing message could create. They effortlessly establish a level of trust between their network and your brand. These efforts are referred to as Social Proof and are invaluable for any brand wishing to gain a presence selling online.
This authenticity and trust are two of the biggest drivers of increased customer lifetime value. So, remember to never populate fake or forced reviews because the 21st-century shopper will not fall for those tricks.
A Retention Strategy That Keeps 'Em Coming Back For More
Customer retention strategies are focused on bringing customers back, again and again, and maximizing the profitability of each existing customer. CLV is one of the most important measurables that online brands should focus on.
You work so hard to acquire a new customer – do not squander the opportunity to turn potential into results. Now is the time to make it worth your while by building a closer relationship with your customers, understanding what they love about your brand, and giving them more of that.
Successful retention strategies are great for your brand and your customers: you're working hard to give them more of what they want, and in return, they continue to shop with you and help you grow your reach. #WinWin