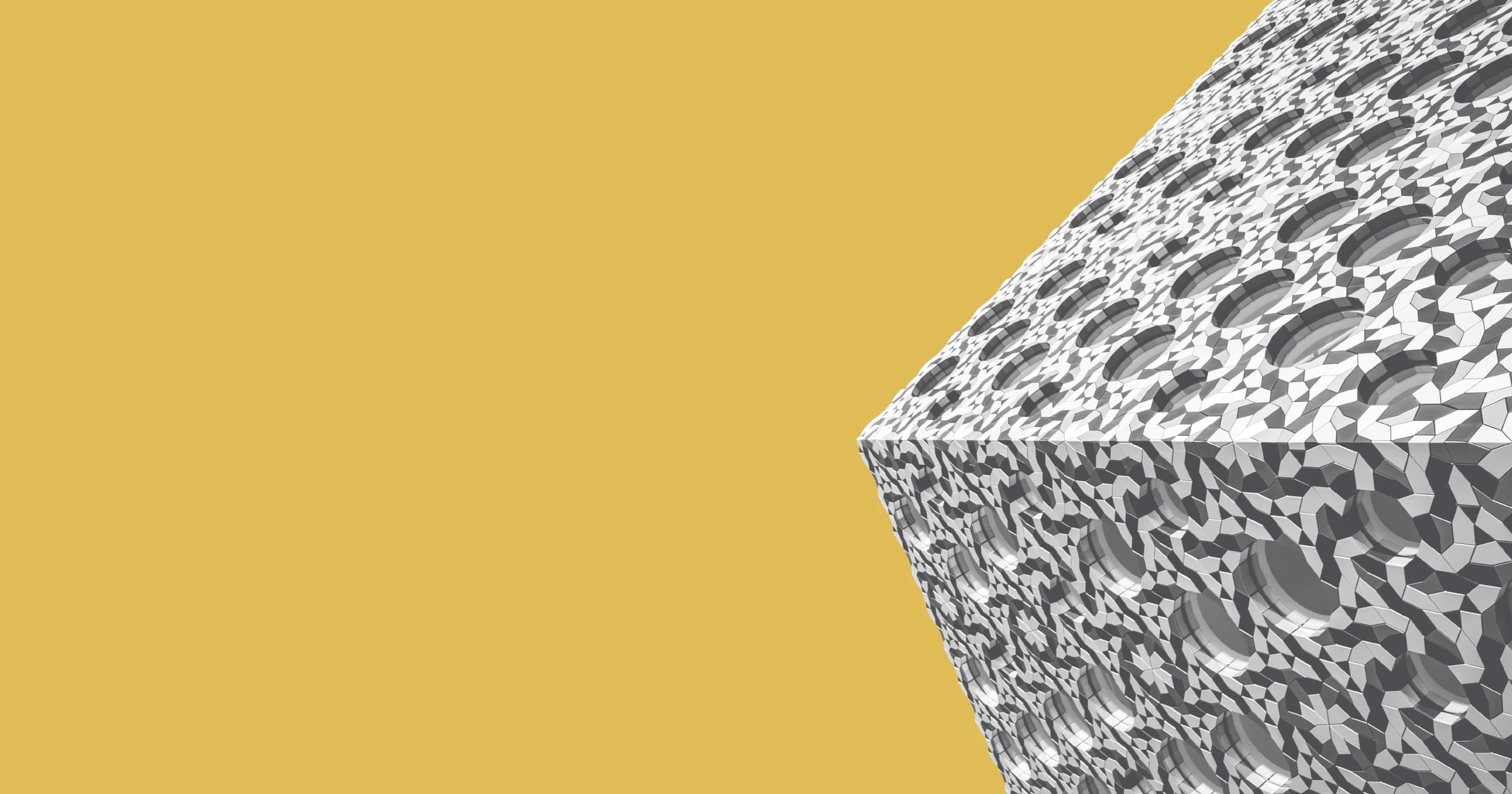 Magento is the leading eCommerce platform among the top 100,000 eCommerce websites accounting for approximately 25% of such websites. It has a robust open source community edition that is used by small and even large companies, as well as an enterprise edition that is more affordable than some of the other major enterprise eCommerce platforms like SAP Hybris and IBM Websphere. It has also generated a strong community of developers and partners that have facilitated the Magento ecosystem to be one of the strongest of any CMS platform.
For the purposes of this blog I am going to focus on companies that use Magento as their main website platform for their main eCommerce website or overall website. For instance, Nike uses Magento for their Australia site but they will not be included because they do not use Magento for their main Nike.com US and international site.
It is pretty difficult to find official online revenue numbers so ultimately the sites that made the list are fairly subjective but I took into consideration brand recognition, quality of website, online estimated sales, and overall size of company.
Here are the top Magento sites I could find that are using the platform currently:

Alex and Ani:
Alex and Ani is a major retail brand mainly focused on women's jewelry. With over one million Facebook likes it is now one of the largest jewelry retailers in the world and made number 4 on the retail 100 inc 5000 list. With over 70 million in online revenue in 2014 and growth making it likely to top 100 million in 2015, Alex and Ani is clearly one of the largest Magento Enterprise websites.
2014 Estimated Online Sales: 80 million


Rite Aid:
Arguably one of the largest Magento implementations in the world, Rite Aid, leverages Magento Enterprise to power its online store. Although a distant third behind CVS and Walgreens, Rite Aid is still a powerhouse in the pharmacy and retail space bringing in tens of billions of dollars per year in revenue.
2014 Estimated Online Sales: 200 million


Warby Parker:
Warby Parker is now poised to be the next billion dollar company with new investments potentially valuing it at over 1 billion dollars. Founded in just 2010, only five years ago, Warby Parker has already donated 1,000,000 pairs of glasses through its buy one donate one charity model.
2014 Estimated Online Sales: 65 million


Vizio:
Vizio is well known for its affordable televisions that you can find in any Best Buy, Walmart, or Target. It is still an American privately held consumer electronics company, based in Irvine, California, but has plans to potentially go public in the coming years.Vizio has been awarded the top spot in the Inc 500 list of computers and electronics companies. With over 3 billion in total revenue, Vizio is certainly making a large amount of money on their online Magento store.
2014 Estimated Online Sales: 150 million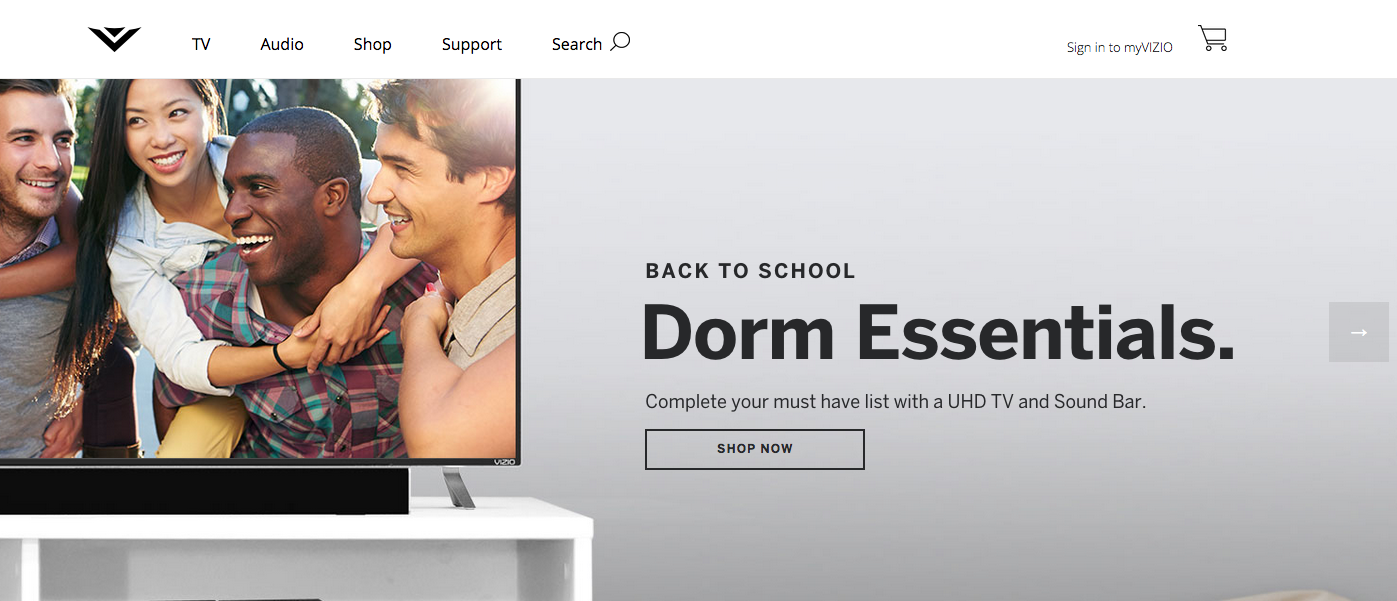 Everlast:
Everlast sells Fitness and boxing related equipment on a global basis. They have achieved massive eCommerce growth and are approaching 100 million online. The Magento Enterprise platform allows them to expand and facilitate a complex B2B eCommerce operation that sells to multiple nations.
2014 B2B ecommerce sales: $76 million
2015 B2B ecommerce sales: $91.2million
2015 eCommerce Growth %: 20.0%


Munchkin:
Munchkin designs and distributes products for infants and pets through retail stores and online sales mainly in the U.S. Although it sells to major retailers like Amazon, Walmart, and Target, it still generates a major percentage of its revenue from its online store. It made the Inc 5000 list in 2006 and has since grown into a much larger company and innovative brand.
2014 Estimated Online Sales: 35 million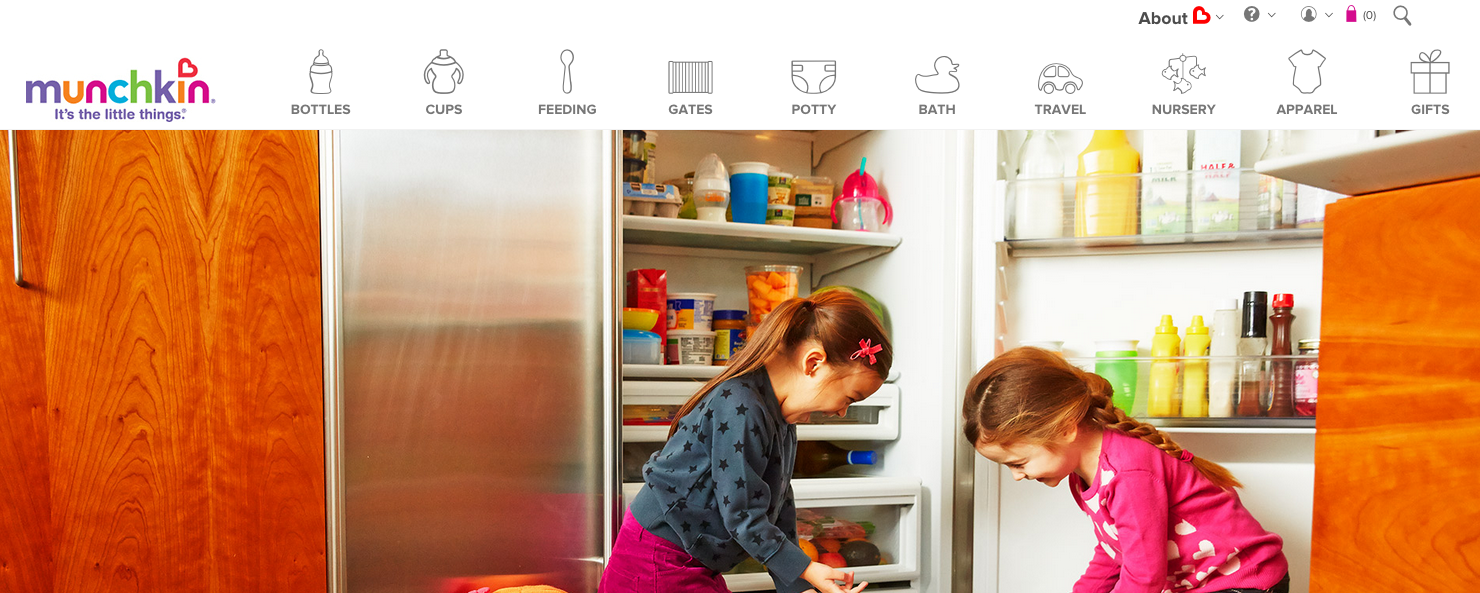 Olympus:
Olympus Corporation is a Japan-based manufacturer of optics and reprography products. Olympus was established on October 12th, 1919, initially specializing in the microscope and thermometer industry. It has since transformed into major brand selling cameras and binoculars around the world. Magento Enterprise allows Olympus to sell its products worldwide online and has made it one of the strongest eCommerce brands in its industry.
2014 Estimated Online Sales: 50 million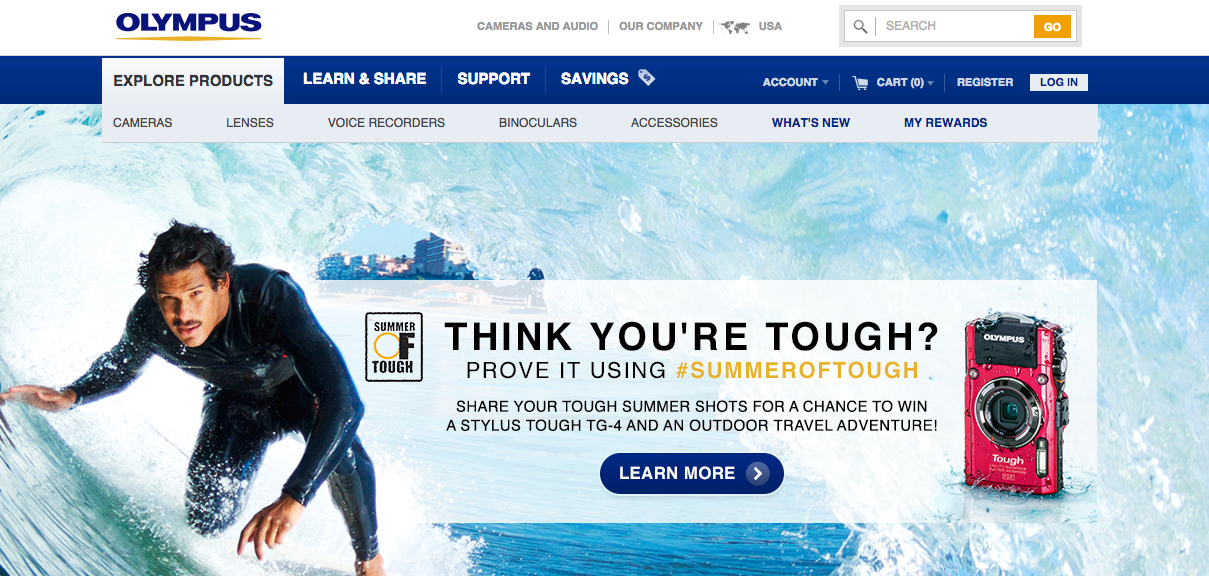 The Grommet:
The Grommet is an online marketplace where you can discover and buy inventive, new products, watch video reviews, and get to know the Makers behind these up-and-coming businesses. Considered one of the more unique eCommerce businesses in the US, The Grommet features a new "maker" every day, demonstrating an interesting story behind the people responsible for the products on their website. The Grommet has leveraged Magento Enterprise to become one of the fastest growing eCommerce websites in the US.
2014 Estimated Online Sales: 35 million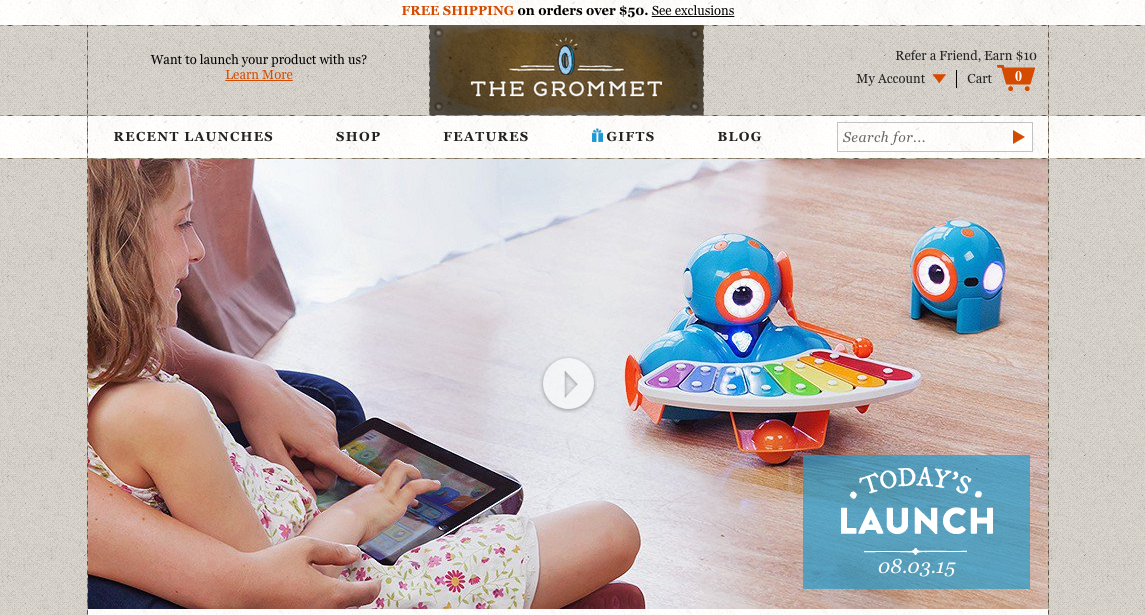 Garrett Popcorn Shops:
Garrett Popcorn Shops strives to deliver to its loyal clientele hand-crafted, small batch gourmet Popcorn. With many shops located around the midwest, Garrett Popcorn Shops has now opened up its amazing popcorn to the world with its eCommerce distribution channel. Its brand new Magento Enterprise website allows it to sell to a much larger customer base than what its store locations can provide.
2014 Estimated Online Sales: N/A

The North Face:
The North Face offers an extensive line of performance apparel, equipment, and footwear. By selling to the world's most accomplished climbers, mountaineers, extreme skiers, snowboarders, endurance runners, and explorers, The North Face is known as a high quality, value brand. It has even grown into a more mainstream brand in which even an average person that does not do outdoor sports may wear their coats and other offerings. As one of the largest Magento Enterprise online stores, The North Face takes Magento to the next level.
2014 Estimated Online Sales: 100 million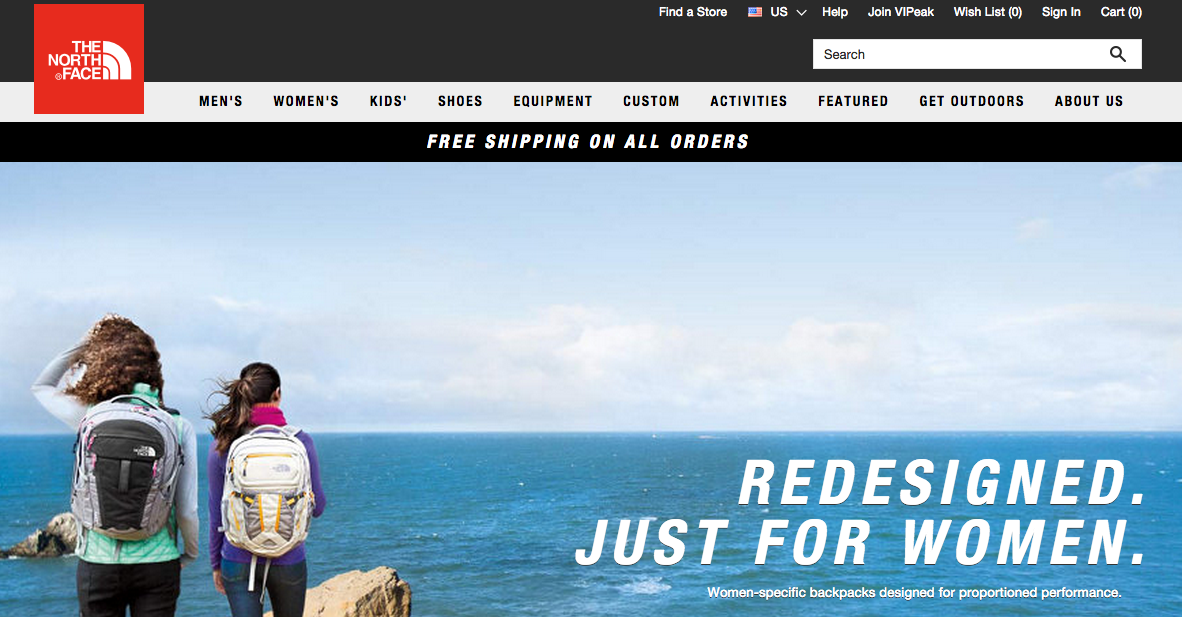 Ghirardelli:
The Ghirardelli Chocolate Company is a United States division of Swiss confectioner Lindt & Sprüngli. The company was founded by and is named after Italian chocolatier Domenico Ghirardelli, who, after working in South America, moved to California. It is now known as a top tier chocolate company based out of San Francisco, and leverages the Magento Enterprise platform to sell its products to a diverse range of customers on a global scale.
2014 Estimated Online Sales: 25 million


Candy.com:
Since 2009 Candy.com has been shipping orders around the globe striving to provide the best assortment of candy accessible to anyone online. Candy.com has leveraged the Magento Enterprise platform to become of the largest online candy stores in the world and has shown massive growth over the past several years.
2014 Estimated Online Sales: 20 million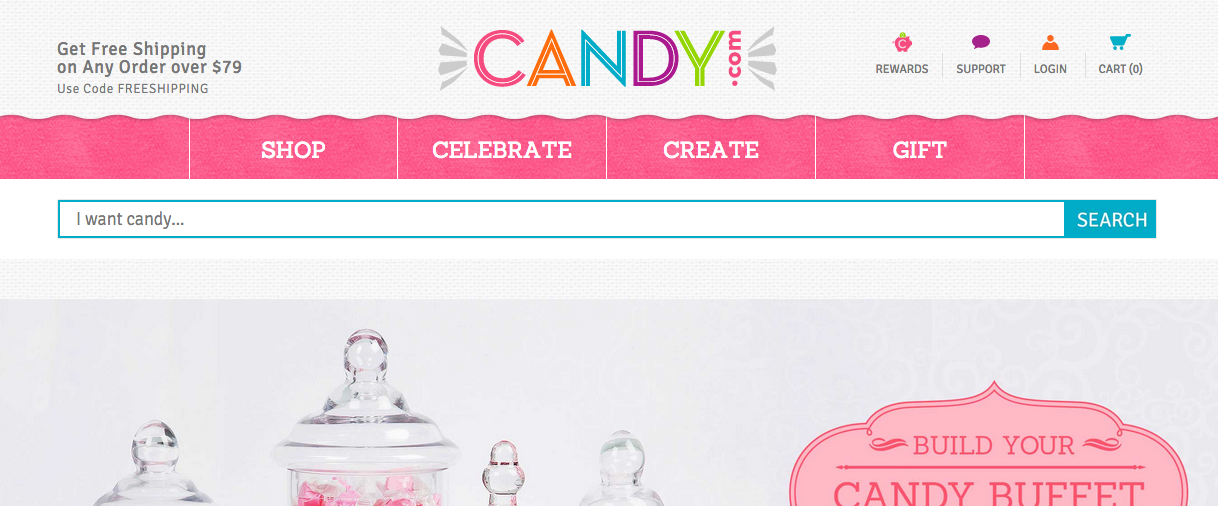 Rebecca Minkoff:
Rebecca Minkoff has developed into a global lifestyle brand with a wide range of accessories, footwear, apparel, handbags and jewelry as well as men's leather goods under the label Ben Minkoff. The brand is distributed in over 900 stores worldwide and has shown tremendous growth with their online sales with the Magento Enterprise platform.
2014 Estimated Online Sales: 20 million


Fiji Water:
FIJI Water is a brand of bottled water derived, bottled, and shipped from Fiji, however FIJI Water is headquartered in Los Angeles, California. As one of the worlds leading water brands it is considered a premium option among its competitors. Fiji Water has leveraged the Magento Enteprise platform to ship water to your door for free, boosting its online sales. They also have monthly packages at a discount to save customers money who reorder every month.
2014 Estimated Online Sales: 20 million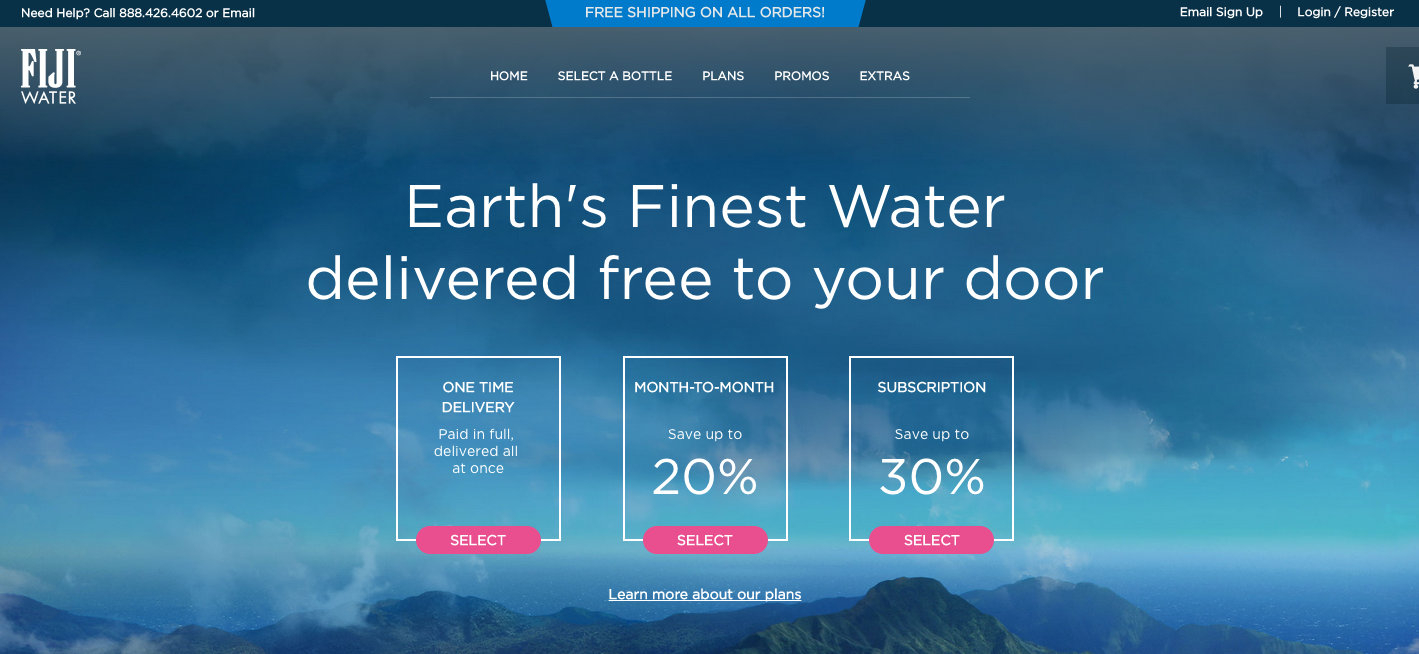 Harvey Nichols:
Harvey Nichols, founded in 1831, is an English department store chain with a flagship store in Knightsbridge, London. It sells fashion collections for women and men, fashion accessories, beauty products, wine and food. Harvey Nichols is using the Magento Enterprise platform to takes it online sales to the next level, giving it the flexibility to expand online sales internationally.
2014 Estimated Online Sales: 25 million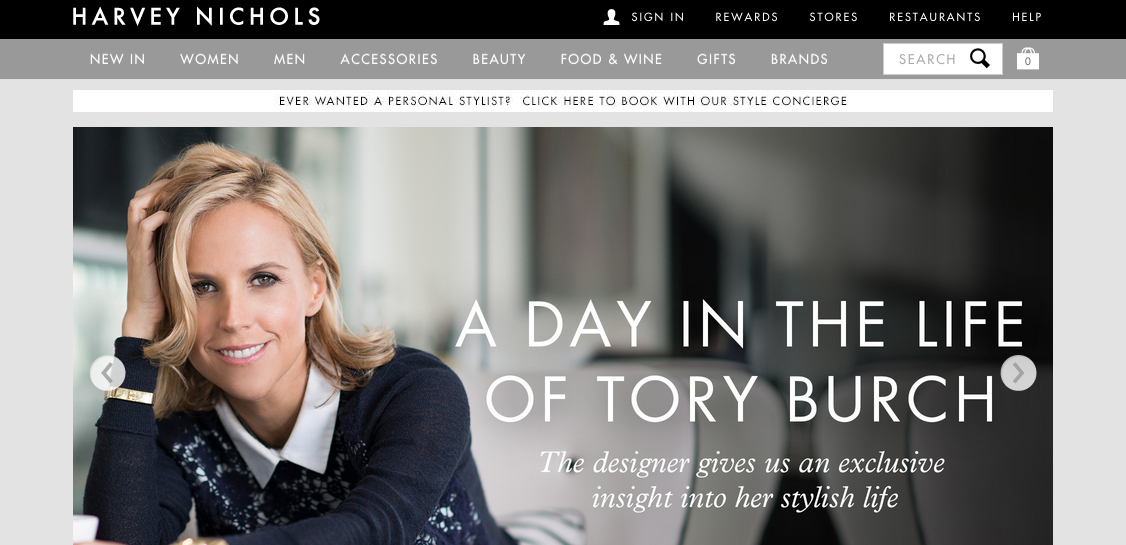 Made.com:
MADE.COM is an online designer furniture retailer based in London, England that sells furniture. Made.com was started just five years ago but is on pace to do well over 50 million dollars in sales in 2015. The Magento Enterprise platform has allowed it to scale quickly, becoming of the larger pure eCommerce websites in the UK.
2014 Estimated Online Sales: 45 million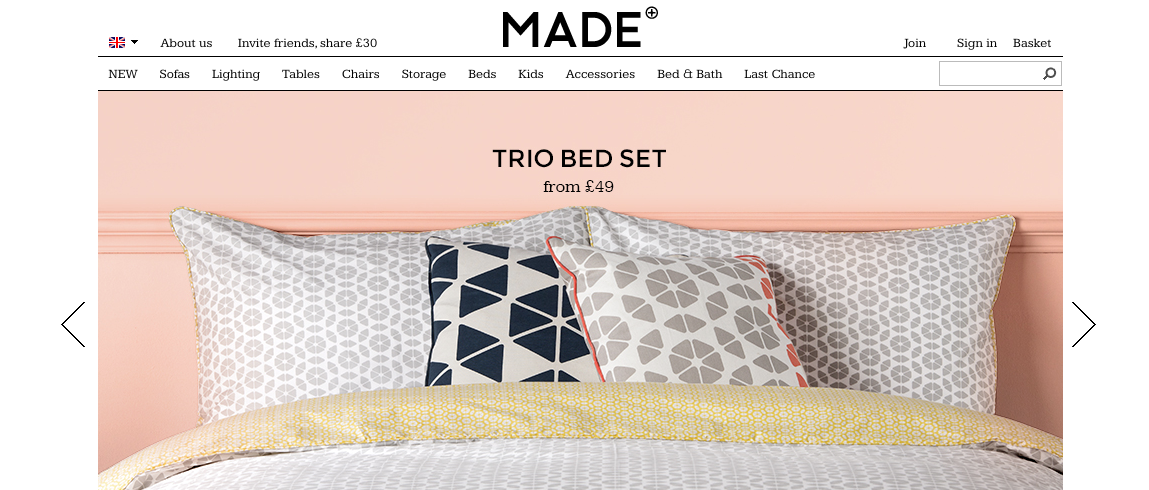 Riot Games:
Riot Games is an American video game publisher that was established in 2006. They are known for the popular game, League of Legends, which boasts an impressive 27 million unique users a day! They needed a platform that could scale to that level of unique visitors but also give them the flexibility to customize the experience given their deep web development experience as a company. Magento Enterprise was that platform. Riot Games launched their Magento Enterprise store just this past year to over 30 countries and plans to offer more merchandise to customers via the new store throughout the coming years.
2014 Estimated Online Sales: N/A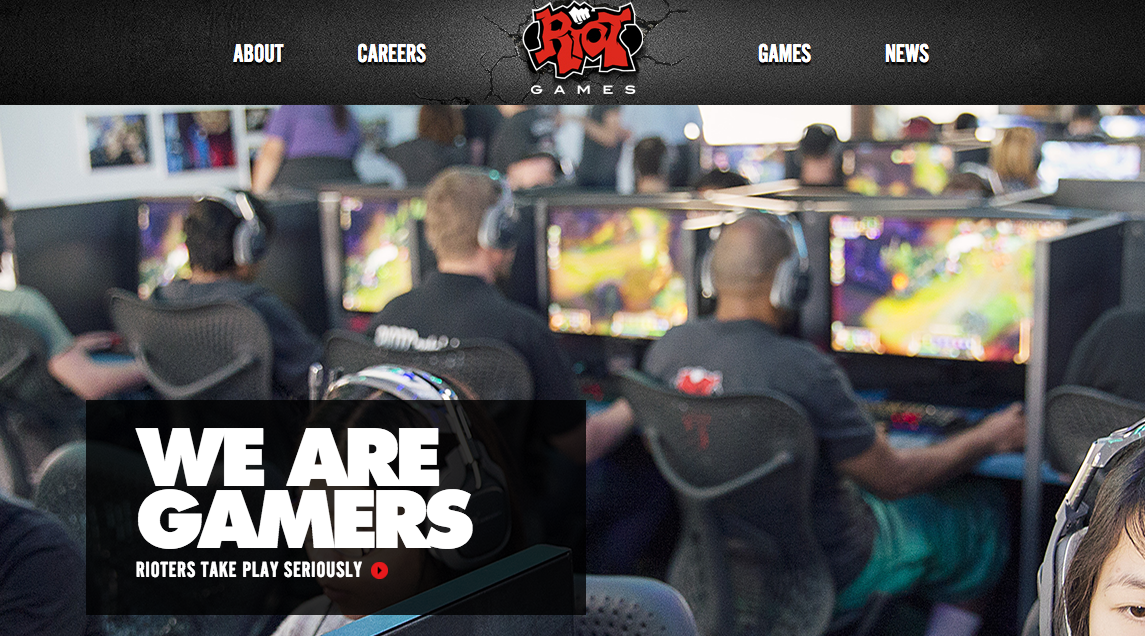 Kswiss:
K-swiss is a major shoe brand specializing in the design, development and marketing of athletic footwear. K-swiss is using the Magento Enterprise platform to sell its shoes on a multi national level as it continues to grow its brand.
2014 Estimated Online Sales: 15 million

Jewelry.com:
Jewelry.com does just what you think it does, it sells jewelry online. By utilizing the Magento enterprise platform it has delivered a unique user experience to display its jewelry, collections, and designers to anyone looking to buy fine jewelry online.
2014 Estimated Online Sales: 25 million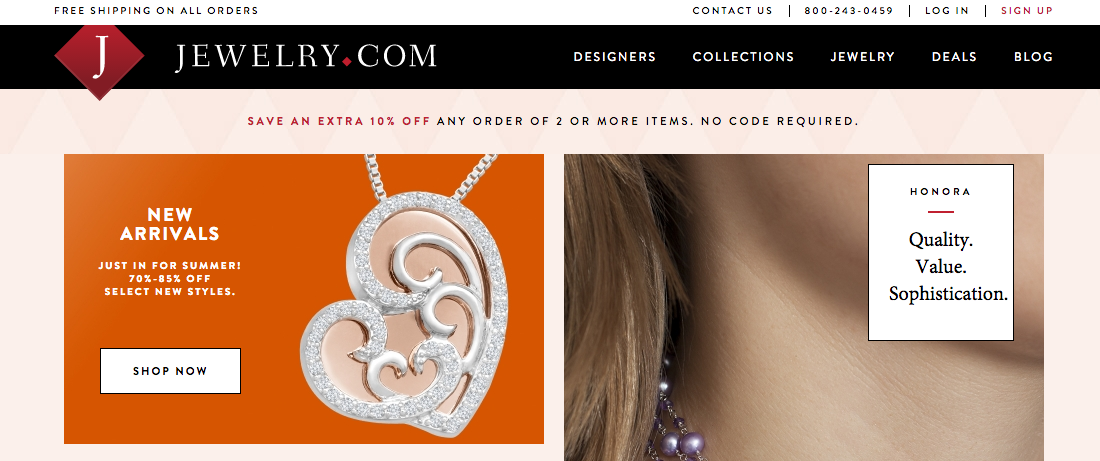 Harpers Bazaar:
America's first fashion magazine, Harper's Bazaar has showcased the visions of legendary editors, photographers and stylists since 1867. They have since added online shopping to their repertoire of offerings and have leveraged the Magento Enterprise platform to do so. With their strong brand in the fashion and beauty industry, they can build a strong eCommerce brand offering products in the industry.
2014 Estimated Online Sales: N/A

Zumiez:
Zumiez is a specialty clothing store founded by Tom Campion and Gary Haakenson in 1978, and has been publicly traded since 2005. With a focus on shoes, skating, and snow gear Zumiez has become a major brand in the footwear retail industry. Zumiez is using the Magento Enterprise platform to expand their online sales worldwide and become a major eCommerce brand.
2014 Estimated Online Sales: 109 million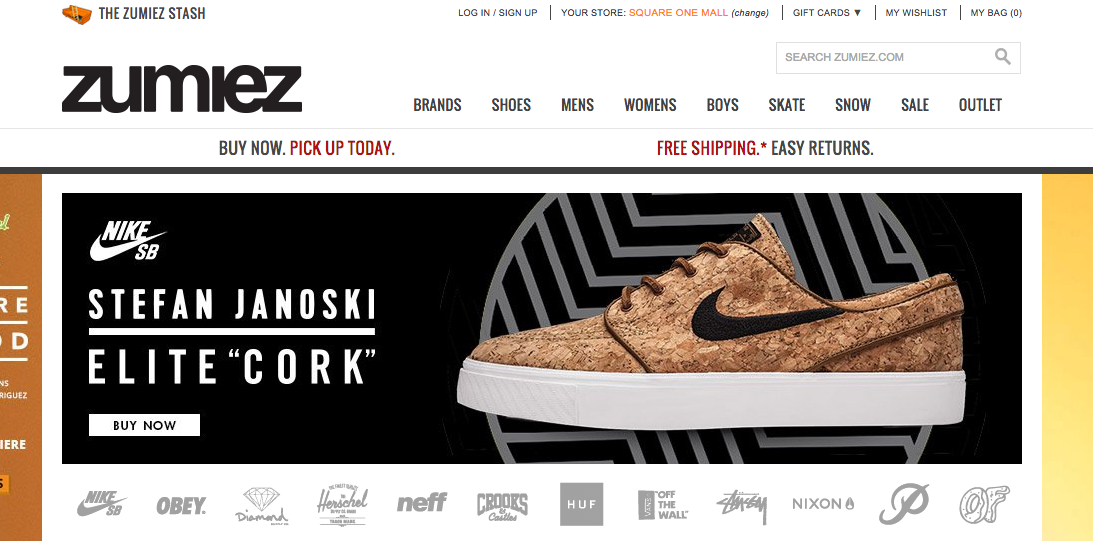 Ford Accessories:
The Ford Motor Company is an American multinational automaker headquartered in Dearborn, Michigan, a suburb of Detroit. Known as one of the big three auto makers in the US, Ford, is clearly one of the largest auto companies in the world. Ford has chosen the Magento Enterprise platform to sell its accessories, something that can be sold online versus its cars which are sold through dealerships.
2014 Estimated Online Sales: 50 million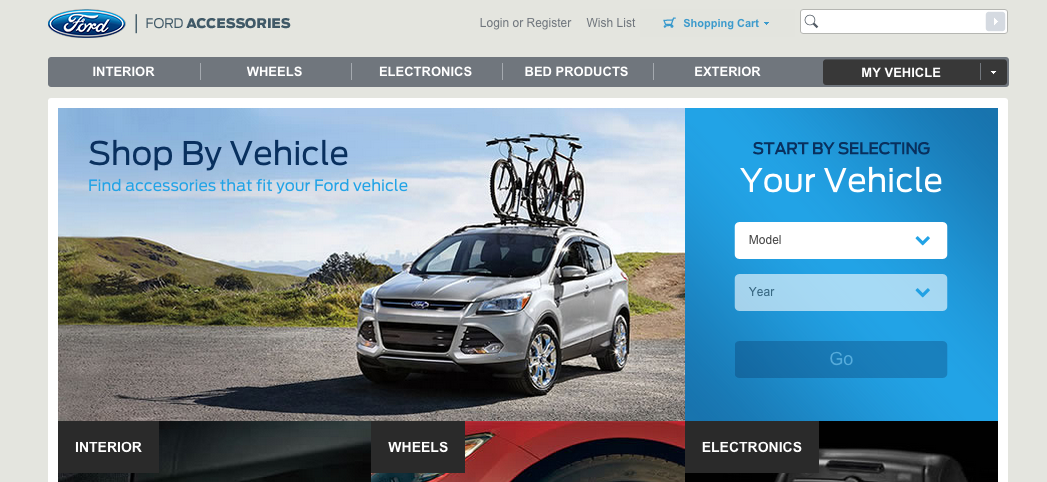 Focus Camera:
Focus Camera is an online retailer that is one of the top binocular and optics retailers on the web. With a well designed Magento site, they are rapidly growing online.
2014 Estimated Online Sales: 158 million


Joma Shop:
Jomashop is an online retailer that sells mainly watches and jewelry. They are one of the leading online watch retailers in the US and have leverage Magento to build a highly effective user friendly site.
2014 Estimated Online Sales: 140 million


Birchbox:
Birchbox is known for its subscription services in which they sell a variety of samples delivered to you on a monthly basis. By leveraging Magento they have built a very successful custom eCommerce subscription website.
2014 Estimated Online Sales: 140 million


Signature Hardware:
Signature Hardware sells bathroom, kitchen, and other hardware supplies to consumer online. They have built a highly successful Magento website that is poised to top the one hundred million dollar mark in the coming years.
2014 Estimated Online Sales: 96 million


Databazaar:
Data Bazaar sells printer and office supplies that are often bought online due to ease of use. They are a fast growing major online retailer that is rapidly expanding online with their Magento website.
2014 Estimated Online Sales: 140 million


Ben Sherman:
Ben Sherman is an international clothing company with British roots, selling shirts, sweaters, suits, outerwear, shoes and accessories predominantly for men. Ben Sherman is utilizing the Magento platform to expand its online sales in the UK and in other nations.
2014 Estimated Online Sales: Estimated 10 million


Harvey Norman:
Harvey Norman is a large Australian-based retailer of electrical, computer, furniture, entertainment and bedding goods. Harvey Norman is a public company worth almost 5 billion dollars. With billions of sales between its franchises and company owned properties, Harvey Norman is a major retail force in Australia and beyond. Harvey Norman is using the Magento Enterprise platform to increase online sales and create a better omni channel experience for their customers.
2014 Online Sales: Estimated 150 million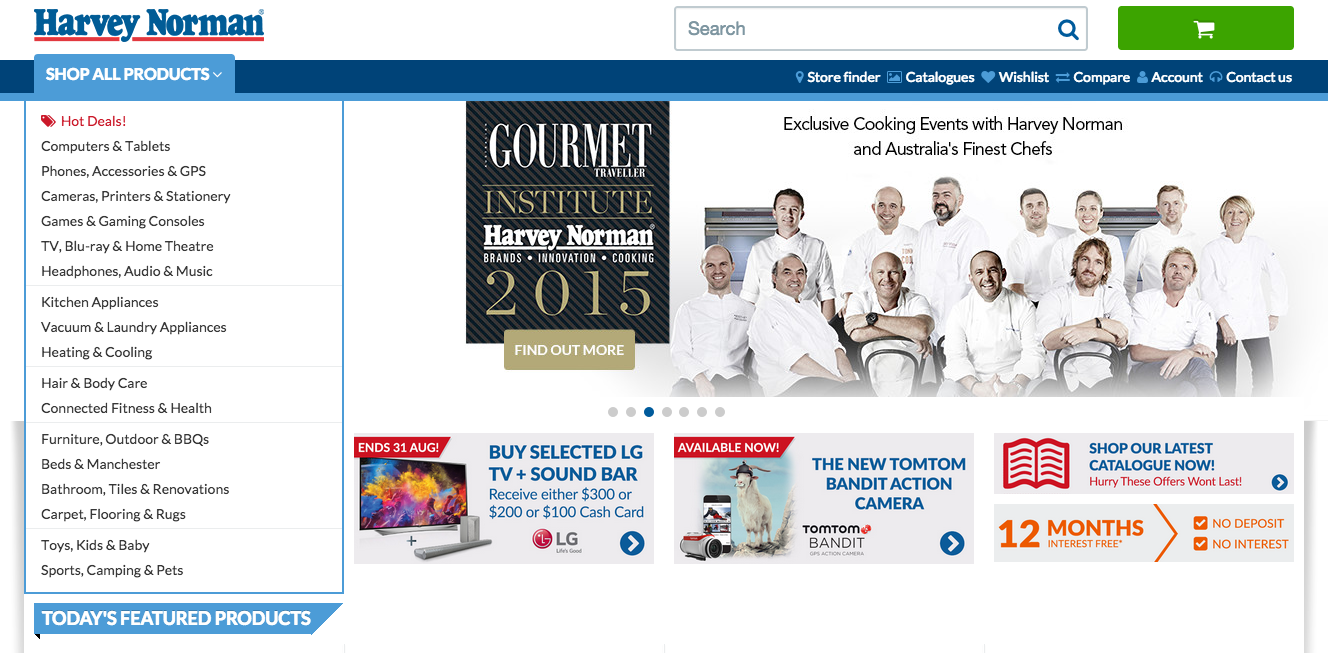 Paul Smith:
Paul Smith is a global retailer – the collection is wholesaled to 66 countries and the company has 17 shops in England. Paul Smith is using the Magento Enterprise platform to create an omni channel experience for its global customer base.
2014 Online Sales: Estimated 15 million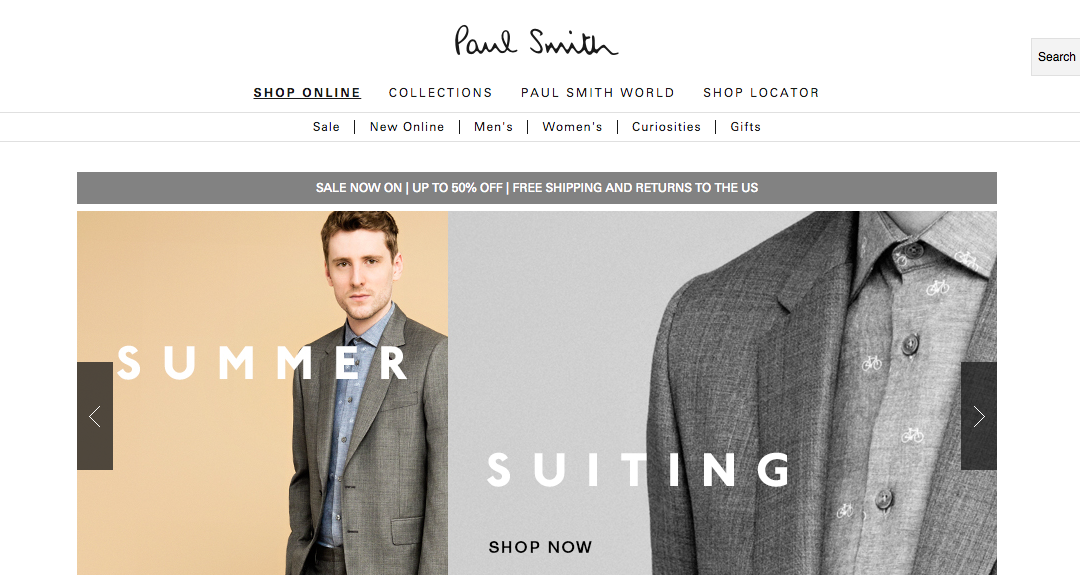 Ten Thousand Villages:
Ten Thousand Villages is a nonprofit fair trade organization that markets handcrafted products made by disadvantaged artisans from more than 120 artisan groups in more than 35 countries. Ten Thousand Villages is one of the largest nonprofit fair trade organizations worldwide and leverages the Magento platform to distribute its products on a global scale online.
2014 Online Sales: Estimated 15 million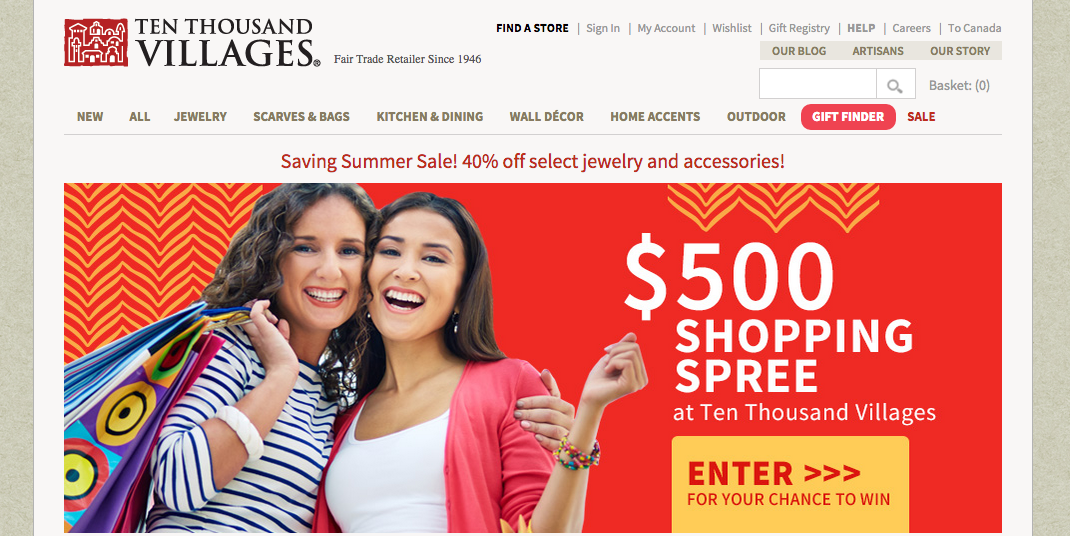 Not every site on this list is verified with Builtwith.com so its possible they are no longer on Magento. Please comment if you believe one of these sites is not on Magento anymore or there are other top Magento websites you think that should be included on this list.